Priorities
Lana Rush
Tuesday, February 03, 2004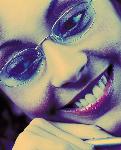 Webster's Dictionary defines a priority as something that takes precedence logically or in importance. This means that whatever our priorities are, they should be the first things we try to get done each day. Of course, this doesn't always happen, usually because there are plenty of people out there who are more than happy to "help us" find things to do! But sometimes we ourselves can be guilty of completing tasks and participating in activities that, while worthwhile, have nothing to do with our priorities.
Priority Number One: Your Relationship with God
God is to be our first priority. We are commanded by Jesus Himself in Matthew 22:37 to "Love the Lord your God with all your heart and with all your soul and with all your mind." This verse implies much more than faithful church attendance. We need to commit ourselves to God daily, giving Him everything: our lives, our bodies, our health, our spouses, our children, our home and our possessions.
- Plan a personal quiet time.
Most of us are very adept at planning and scheduling the events of life. Planning your time with God should really be no different. Choose a time of day that works well for you. Some good supplies to have besides your Bible are highlighters, sticky notes, index cards, pens and a notepad. A good devotional book can be very helpful, just make sure you're not only reading about the Bible, but reading the Bible, too.
- Dream of where you would like to be spiritually in one year.
What would you like to accomplish? How would you be able to tell you've grown spiritually? Maybe you might challenge yourself to memorize one verse of Scripture a week. Write down your spiritual goals and keep them in your Bible. Evaluate yourself at the end of the year to see how you did.
- Give your quiet time a slot on the calendar.
Plug it in just as you would any other important appointment. After all, this is your most important appointment of the day!
- Don't forget prayer
This is when we are most in tune with God. During our quiet time is a good time to pray but we can pray anywhere and anytime. Our God is always ready to meet with us!
Priority Number Two: Your Spouse
When a man and woman first get married, it's usually a given that they will be spending time together, building a strong bond of marriage. But for some reason, especially when children come along, we seem to forget that the husband - wife relationship still needs time to grow and flourish, no matter how long we've been married. Once a man and woman have kids, the wife takes on the mom role and becomes "married" to her children. As a result, the man often becomes "married" to his job. When the husband wants to spend time with his wife, he has to go around the children and all their activities to get to her. When the wife wants to spend time with her husband, she has to go around work responsibilities and deadlines to get to him. The spouse relationship, which is supposed to be our number two priority, gets put on a back burner to "simmer" until the kids are gone. And the very fact that the kids will be gone one day and it will be just the two of us again should motivate us to make our marriage our number one human priority!
- Pray for your spouse daily.
It sounds simple because it is! But it's also one of the most effective things you can do for your marriage.
- Choose your spouse over all other human relationships.
This can be a tough one sometimes-especially because it includes the kids! Two psychologists, Howard and Charlotte Clinebell stated, "The point at which many marriages jump the track is in OVER-investing in children and UNDER-investing in the marriage." When you and your family reunite after the workday, give kisses all around and then send the kids off for about 30 minutes so that you and your spouse can reconnect. Or try letting the older kids clean the kitchen after dinner while just two walk around the block. When you're having a conversation with your spouse and the phone rings, let it ring!
Have something to say about this article? Leave your comment via Facebook below!
advertise with us
Example: "Gen 1:1" "John 3" "Moses" "trust"
Advanced Search
Listen to Your Favorite Pastors