Single Moms: Seek the Lord with All Your Mind
Lori Little, Hope & Help for the Single Mom
Thursday, June 01, 2006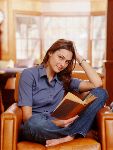 What does verse 8 say that the enemy does? He prowls around like a roaring lion seeking someone to devour. What kind of food do you think a hungry, roaring lion looks for in the jungle? If you have ever watched any of those nature shows on TV, you will remember the scenes of lions chasing after prey -- they chase weak, young or straggling animals. They choose prey that is alone and not on the alert.
As a new single mom, I very much resembled the prey we see on TV. I was weak spiritually, emotionally, mentally and physically -- and I was all alone. That state, my dear single mom, is exactly where Satan wants you and where he does his best work!
Look what Peter says to do in the beginning of verse 8. He says be sober, be alert. This is a warning to watch out for Satan, especially during times of suffering.
A healthy single mom keeps her mind and body alert at all times. You cannot fill your mind with trashy TV shows and romance novels or wallow in your own troubles and circumstances. These behaviors will never lead to victory – and that is exactly Satan's goal.
"Resist Satan, and be firm in your faith." Fill your head with the things of God, not trash. Trust God with your future; trust Him to lead you to better days. I look back on those early days, and I think God wanted to lock me up with a stack of books because I was dangerous to myself and my son. I was young in my faith and weak as a single mom. I was an open target for the enemy. I shudder to think of what our fragile little family life could have become if I had continued on that path.
But it's not just new believers that need to be on the alert. Whether you have just found Christ or have known Him for years, seek Him with all your mind now because this is a critical point in your life. Don't allow the suffering you are experiencing to lead you down the wrong path.
Proverbs 15:4 says; "The heart of him who has understanding seeks knowledge, but the mouth of fools feeds on foolishness.
Thank Goodness God cared enough about me and my son to send me to the Christian bookstore. He cares about you and your children so much too that He wants you to do the same. Guard your mind and fill it with the things of God.


---
Lori Little, A Woman By Design ministry's founder, is the former Director of John C. Maxwell's THRiVE!, Becoming A Woman Of Influence. A major focus of Lori's ministry is the Hope and Help for the Single Mom initiative.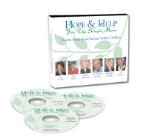 21 Principles of a Healthy Single Mom offers meaningful messages, helpful advice and loving encouragement for every single mom. To inquire about and order the CD packages or the new DVD Bibly study, call 678-889-7747, or visit the website at: www.hope4singlemoms.com.

Dr. Charles Stanley says of the 21 Principles:
"If a single mom will follow these 21 Principles, there is no way for her to fail. She will watch herself grow in her own strength and abilities and become more confident as the leader of her home.
The 21 Principles of a Healthy Single Mom is a practical asset for single mothers to apply specific, workable, successful guidelines to her life."

Have something to say about this article? Leave your comment via Facebook below!
advertise with us
Example: "Gen 1:1" "John 3" "Moses" "trust"
Advanced Search
Listen to Your Favorite Pastors