A Letter to the Single Mom
Matt Haviland, Founder, A Father's Walk
Thursday, July 03, 2014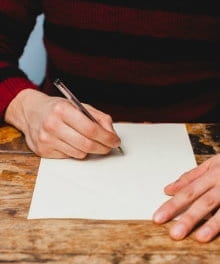 Dear Single Moms,
I recently had the honor of participating as a breakout speaker at the Arise Ministries' annual Survive N Thrive conference in Oklahoma City. Not surprisingly, this was my first single moms conference─ and wow! What an experience! I have to say, it really gave me a whole new perspective on what you all face on a daily basis, as well as a fresh approach when it comes to ministering to fathers.
I entitled my breakout session "A Father's Love," which basically focused on three key points:
why it's important for single moms to nurture the relationship (whenever possible) between their children and the dad,
how to be an advocate for the other parent as opposed to an adversary, and
how other Christian men can "stand in the gap" if in fact Dad is not present.
For those of you who were not able to attend, here is a quick recap of what I covered. I pray this may bring some new light and healing into what may be a hard to reach or tough area of your own life too.
A Father's Love
One of the first things I want to say is there is no "one size fits all" when it comes to single parent ministry. What is applicable in your life may not be in another mom's. With that being said, I understand there will be a variety of dynamics for those of you reading this, but please stay with me. Some of this may be touchy, but I believe all of it is relevant in one form or another.
I opened the session with a brief testimony of my own. Some of you may already know my story. If not you can read it here. I was born into a single parent household and grew up without a strong father figure myself. Sure, I've known my dad my entire life, but he was barely ever a factor when it came to raising me or my brother up as men or in Christ. I eventually fell into a lifestyle of drinking, drugs, and sexual immorality. My daughter was born into this mess in 2006. Following a series of events that had begun years earlier, I finally surrendered my life to Jesus in 2007. Surprisingly, the first person I prayed for when I got saved was my daughter's mother. Things were horrible between us at the time (and they still aren't perfect by any means) and I knew if she and I were going to be able to co-parent together, there needed to be forgiveness on both sides. I forgave her, asked for her forgiveness, and laid it down for good.
I then shared with the moms one of the greatest passages in the Bible that speaks on fathers and their children.
He will restore the hearts of the fathers to their children and the hearts of the children to their fathers, so that I will not come and smite the land with a curse (Malachi 4:6 NASB).
Malachi 4:6 is the last verse in the Old Testament, and Church tradition tells us that God is silent for the 400 years between this verse and the New Testament. Don't you find it interesting that the LAST THING God spoke about for 400 years had to do directly with fathers and their kids?! To say this is a topic close to his heart would be an understatement. I touched on examples of how we dads would go above and beyond for our kids, what they mean to us, and why it is so vital for single moms to be supportive of the relationship between their children's father and the kids. In your own situation this could mean rethinking his significance in their lives, crucifying the past and forgiving him, and by all means, allowing God to take the lead. Perhaps this is tough tough to swallow, but it is so crucial if there is going to be healing in a family lineage.
Recently on Single Parents
Have something to say about this article? Leave your comment via Facebook below!
advertise with us
Example: "Gen 1:1" "John 3" "Moses" "trust"
Advanced Search
Listen to Your Favorite Pastors