Where Is Your Treasure?
Matt Haviland, Founder, A Father's Walk
Thursday, April 11, 2013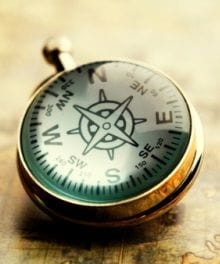 Our children are facing a completely different world nowadays compared to what we grew up in. Pressures such as looks, sex, and social position are at an all time high. They are poured on to our sons and daughters through music, media, social networks, and occasionally - their parents. All of this is happening as we fall further and further away from God as a nation. In a nutshell, we are condemning our children to spiritual and physical prisons by not keeping fathers involved, and - most importantly - by missing the mark of bringing them up in the discipline and instruction of the Lord (Ephesians 6:4). That whole line of, "Do as I say and not as I do" in my opinion is one of the biggest loads of "stuff" that we could ever say to our kids. As fathers we are called to lead our children, no matter what our circumstances and despite the upbringing we've had ourselves. God created us that way and anything less goes against our very nature. I'm sorry, but I get very emotional when topics like this arise, mainly because I know the answer is standing right before us in the form of Jesus Christ. Will you make that commitment as a single father today to rise above your circumstances and surroundings to lead your children in Christ? Will you not conform to the world, but be transformed by the renewing of your mind?
Here's my prayer for you, Dad:
I pray that you seek the Lord with all of your heart and love Him with everything you've got. I pray that you follow the words of Paul in 2 Corinthians 4:18 "While we do not look at the things which are seen, but the things which are not seen. For the things which are seen are temporary, but the things which are not seen are eternal." I pray that God blows you away with His abundant provision, whatever that may look like. Most importantly, I pray that you remain faithful as a man of God and strive to lead your children in Christ. When you do, you truly have become "more than a conqueror!"
Matt Haviland is the founder of "A Father's Walk" single dad ministry and the author of the book, A Father's Walk: A Christian-Based Resource for Single Fathers. He currently lives in his hometown of Grand Rapids, MI, is the co-founder of the Grand Rapids Single Parenting Expo, and is a single dad to a beautiful little girl himself. For more information on the ministry, please visit www.afatherswalk.org.
Publication date: April 11, 2013
Recently on Single Parents
Have something to say about this article? Leave your comment via Facebook below!
advertise with us
Example: "Gen 1:1" "John 3" "Moses" "trust"
Advanced Search
Listen to Your Favorite Pastors