Are You "Crossing" Your Children?
Rod Arters, Author, Blogger
Tuesday, April 22, 2014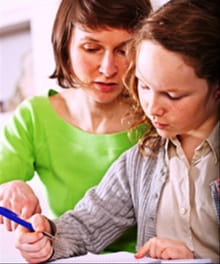 In the beginning of parenthood, children are viewed as innocents and all they do is sleep, eat, coo, poo and melt your heart. Once they become mobile, they still participate in all those same activities except now they get into things they shouldn't. In the early years, it's easier to say no to them because of the physical dangers involved if we don't. But as those toddlers become tweens, then teens, then pre-adults, their capacity for trouble increases while our resolve in confronting them often decreases.
While we are juggling work, car pooling, sports, doctor's visits, family schedules, supervising homework, shopping, cooking, cleaning, laundry, paying bills, etc – they are masterfully running circles around our aging bodies. It's not that we don't care about their well-being or we don't want to parent as they get older. We have just grown weary and have bought into the self-preserving notion of "picking our battles." In the meantime, the eternally energized creatures have become little lawyers with an over-developed skill of "reasoning" and we are tired of arguing with them. Parenting, on our best day, can be exhausting. It's also the most rewarding job we will ever have. The results can be amazing or the results can be disastrous. We play a critical role in the final score of their game.
In I Kings chapter 1 we find King David at the end of his forty-year reign as ruler over Israel. He lies on his death-bed, at age 70, struggling to keep warm and barely able to lead God's people as he once did. As he lay dying, his son (Adonijah) takes advantage of his father's condition and attempts to steal his throne. What would cause his son to so easily break the 5th commandment of "honor your father" (Exodus 20:12)? Verse 6 gives us the answer,
"His father had never crossed him at any time by asking, "Why have you done so?" (I Kings 1:6)
A brief review of David's parenting reveals a dangerous pattern:
It is the duty of every parent to "cross" their children. What does it mean to "cross your child"? The Hebrew word for crossing (atsab) means "to grieve" or "to stretch into shape." In other words, David had never displeased his son nor did what it took to stretch him into a godly shape. Never.
Have something to say about this article? Leave your comment via Facebook below!
advertise with us
Example: "Gen 1:1" "John 3" "Moses" "trust"
Advanced Search
Listen to Your Favorite Pastors