Being a Rocking Father
Thursday, September 19, 2002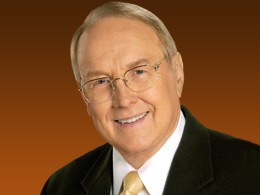 Will McGinniss is perhaps best known as the bassist for the Christian rock group Audio Adrenaline, and his trademark healthy head of blond hair that never stops moving once Will begins to play.
While his stage life is quite contemporary, Will and his wife, Andrea, enjoy a more traditional home life. They had their first child in 1999 after four years of marriage. Will told Family.org about the joys of parenting, and he encouraged young couples to start families of their own.
Family.org: Tell us about your son.
Will: Satchel turned 3 on February 17. He is amazing.
Family.org: Did you always plan to have children?
Will: My wife, Andrea, and I planned a month-long trip to Europe when we first were married. We were going there with the notion to have a romantic getaway backpacking, solely for the reason to conceive our son. I'm kind of a hopeless romantic, and it was just one of those wild ideas. . .to say, "Hey, wouldn't it be neat to say that we conceived our child in Europe?" Several months later, it was obvious that Andrea wasn't pregnant. So about a year and a half later we planned another trip―to the Pacific coast in Seattle. And, sure enough, we conceived our son up there.
Family.org: Did you know you were going to have a son?
Will: We waited to find out. We did everything natural. In fact, we had our second child, Addison, at home.
Family.org: Really?
Will: Yes. We are very much into natural childbirth. Satchel was delivered at a birthing center with a midwife, and our second one was at home with a midwife. My son is at that age where he's a beautiful personality, full of character, learning so much, so quickly. Sometimes he'll be trying to say a sentence and he sounds like he's babbling. It's like we are supposed to understand what he's talking about.
Family.org: What do you and Andrea do together with a 3-year-old?
Will: I pull him in my bike carrier a lot. He likes riding his big wheel, coloring, drawing. I give Mommy a break by taking him out on weekend [concert] runs; he's our biggest fan. He loves Ben [Audio Adrenaline's drummer], so we bought him a drum set. We're going to encourage him to pursue his dreams.
Family.org: How do you handle being on the road while raising your son?
Will: With traveling, my heart is really into being at home, but God has given me this platform and this place in time right now―for who knows how long, so that we are effective ministers of the Gospel to kids. It definitely makes leaving home a lot harder and coming home that much sweeter.
Family.org: How much time do you spend away from home?
Will: Probably about 120 to 150 shows a year.
Family.org: Do you bring your family along with you?
Will: No, not often. Andrea works at home. She basically is at home with our children all the time and tries to work during their naps. Sometimes we have a person come help in the morning to give her a couple of hours of good work.
Family.org: What kind of family did you come from?
Will: I came from a broken home. My mom and dad were divorced when I was 2; I didn't have a father figure my whole life.
Family.org: How did that affect you?
Will: I grew up feeling insecure, kind of a loner. Basically, I didn't feel like I was that important. My mom eventually became a Christian. When that happened, our world turned around for the better.
Family.org: Were you still in the home when she became a Christian?
Will: Yes, I was the first person in my household to become a Christian, then my younger sister became a Christian, then my twin became a Christian, and then my mom became a Christian. It's one of those things where I don't really have a great role model to base my dealings with Satchel and Addison. Andrea came from a great family with a solid background, but I'm just trying to be a father like other fathers I have known.
Have something to say about this article? Leave your comment via Facebook below!
advertise with us
Example: "Gen 1:1" "John 3" "Moses" "trust"
Advanced Search
Listen to Your Favorite Pastors