Establishing Family Rules
Mark Gregston, Heartlight Ministries
Friday, July 15, 2011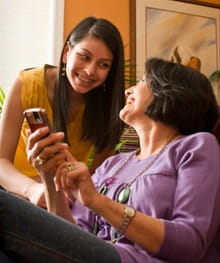 When I was growing up there was one major rule—don't make mom or dad mad. If we broke that rule, we got whacked when Dad got home. It was a "My way, and there is no highway" kind of arrangement.
That kind of militaristic approach just doesn't work today. We live in a more relational culture. Most parents today have better relationships with their children than parents did when I was growing up…but while that's largely a good thing, there is a downside as well. If our teens don't "buy in" to the rules, the relational approach makes enforcing those rules more difficult.
So, let me share some ideas for successfully creating rules for your household. The earlier you start this process the better. If there's still time for you to do this while your children are still tweens, it will be easier than if you wait until they're old enough to drive. If yours is already in the teens, start today. Preferably before the sun goes down.
Have your teenager help you establish the rules and consequences.
If you establish the rules unilaterally, especially if your home has been relationally focused, you'll probably face significant push back from your teen. They aren't going to understand why they have no say in the process and they'll be less likely to follow the rules as a result.
Sit down together and discuss what you think behavior in your home should look like. This is a time to turn off the cell phones, the television and the laptop and focus on what you're doing. Talk about how your family expects to deal with issues like dating, driving, cell phones, church, school work, friends, media . . . the list can go on and on, but be sure to major on the majors. Discuss (don't dictate) what kinds of behavior fits with your family's values and which don't, and include some rules for the adults in the family as well, so the kids don't think this process is just targeting them. Talk through the reasons behind the rules that you are establishing and get everyone's opinion about what consequences should be applied for breaking the rules. You'll be surprised how tough your kids will be on themselves when consequences are being discussed, so you might have to lessen them to be realistic.
In working with thousands of teens over the years, there are some warning signs that point to great trouble ahead. Disrespect and dishonesty are two of those for which violations should have clear and steep consequences, so that your teens know what to expect if they cross one of those lines. So, tackle those first. Never bend on character or moral issues, but allow some slack in other areas so your teen feels there is some give and take.
The point is this, by getting their input in drawing up this document, you are giving them a sense of ownership of the rules and foreknowledge of what consequences to expect. It allows them to weigh the consequences against breaking the rules. So, as you work through this process over several weeks, have the final document typed and printed out so that it is clear for everyone to see.
Allow the consequences to play out.
Once you have laid down the rules and the consequences with your children, don't back down when it comes to enforcing them. Teens are masterful at trying to get exceptions made "just this once." Parents are often afraid that if they enforce the consequences that have been set they will damage their relationship with their child. The truth is just the opposite. Kids actually want their parents to be consistent, and they can live with the consequences, so let them be involved in setting those consequences. I'm not a big fan of, "I told you so," but it's appropriate to remind them when they step over the line that they chose the consequences and will now have to live with them.
Have something to say about this article? Leave your comment via Facebook below!
advertise with us
Example: "Gen 1:1" "John 3" "Moses" "trust"
Advanced Search
Listen to Your Favorite Pastors