Helping Your Child Set Wise Standards Regarding Substance Abuse
Thursday, September 19, 2002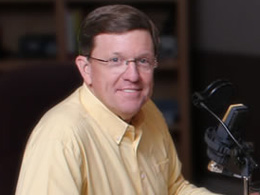 When two of our children, Samuel and Rebecca, were young teenagers, I treated them to probably the most memorable evening we've ever spent together. We attended an Alcoholics Anonymous (AA) meeting.
I had been invited by a friend to go with him to an AA meeting in Little Rock. I decided to take two of our teens along to give them a glimpse of real people who have admitted their addiction to alcohol and other drugs.
We drove to a rugged section of Little Rock on that Tuesday evening and sat down in a pew. Men and women of all ages, several races, and from every economic stratum poured into that meeting hall-people from the street, from downtown businesses, from the suburbs. Some wore tattered clothes; some wore expensive three-piece suits.
That evening made a big impact on Rebecca and Samuel. They watched people stand to give testimonies, often in tears, of how alcohol had destroyed their lives and how much they needed God to release them from the bondage of their addiction.
As we drove home I told my children that many of the men at the meeting were fathers who had seen their marriages and families ripped apart by alcohol. I knew an indelible image had been etched in the minds of my daughter and son.
What other specific actions should you consider to help your child withstand the temptations of substance abuse in junior high, high school, and beyond?
A starting point would be your model, your stand, your character-all your strongest weapons in helping your child stand strong.
A second point is to build a relationship with your child so that he can know beyond a shadow of a doubt, "I am loved, I am accepted, I am okay, I do not have to depend on my peers for identity and security." Basically, you want to encourage fluid communication and guard against any kind of isolation.
A third point is to be on the offensive. Share your convictions on these topics. Research with teens has shown that it is very helpful for parents to make their values explicit.
(1) Your child listens to you more than you may think.
One caution: Some parents allow a child to do some limited drinking at home. The rationale is that if the child is going to drink, they want to see how he handles the beverage in a manageable, safe environment. We need to ask if this really is the best approach when 71.4 million people are directly affected by alcohol abuse or addiction.
(2)Knowing that one in 10 people has a predisposition toward alcoholism, why would you want to put a drug in his hands and encourage him in a direction that could destroy his life?
You may want to offer an incentive to help motivate your child to stay away from these harmful substances. We have made a promise to all of our children when they turn 13: if they complete their high school years without drinking, doing drugs, smoking, or having sex, we will buy them a car. We've not promised them what kind of a car it might be, making clear that it might, in the words of our friend Bob Horner, be a Rolls Canardly: rolls down the hill, but can hardly make it back up! This reward has given our children added desire to avoid these traps.
Here are two convictions we would recommend be shaped in every child concerning substance use and abuse issues:
Child's Conviction 1: I will honor and protect my own body because it is the temple of the Holy Spirit.
These familiar words from the apostle Paul apply: "Or do you not know that your body is a temple of the Holy Spirit who is in you, whom you have from God, and that you are not your own? For you were bought at a price; therefore glorify God in your body and in your spirit, which are God's" (1 Corinthians 6:19-20).
That is what we are training our youth to do: walk in the power of the Holy Spirit and not be controlled by peer pressure, by alcohol, or by choices that will take them in the wrong direction.
Child's Conviction 2: I will decide in advance what I will do when presented with the opportunity to smoke, drink alcohol, or use other drugs.
Have something to say about this article? Leave your comment via Facebook below!
advertise with us
Example: "Gen 1:1" "John 3" "Moses" "trust"
Advanced Search
Listen to Your Favorite Pastors