What to Consider Before Bringing an Older Child Home
Tiffany Darling, A Moment Cherished
Tuesday, November 20, 2012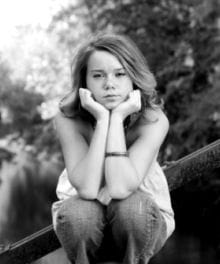 Think Through Serious Situations: Many times, especially true with international adoption, there is very little information given about a child's background. Because of this many unexpected and serious situations can arise when an older child is brought home that can put that child and other members of your family in danger. This is nothing to fear, but it is something to very seriously and prayerfully think over and prepare for. Many children from hard places have sadly experienced sexual abuse, sexual promiscuity, and horrific physical abuse and violence. These precious children may come with very deep, emotional wounds. This absolutely cannot be ignored, and safeguards must be put into place to protect that older child and any other children that may already be in the home. Parents need to honestly discuss this possibility with each other and with wise authorities - whether it be social workers, counselors, pastors, etc. I do not believe a family can be over-prepared in this area. If you are looking for specific ways in which we safe-guarded our home and in the established plan we set in place, I will be happy to go into more detail privately in an email.
Expect Nothing in Return: Jim and I believe this should be true in every adoption - not just older child adoption. We did not adopt (or birth for that matter) children because of what they could give us or for them to fulfill a need that we have. Only Jesus can fulfill us, and it is not fair to put that kind of expectation on any human - especially a child. We brought Jamesy and Habi home with as little to no expectations as we humanly could. Our children owe us nothing - our children through adoption nor our home -grown children either. We did not adopt them to receive their thankfulness or gratefulness in return for adopting them. Even if Jamesy and Habi never learned to trust us, never returned our love, never attached or bonded with us, and lived ungratefully within our family, it is still what God asked of us. It is still right and His plan. Of course we desire for our children to be respectful, loving, and kind, and yes, even appreciative of the grace God has given all of us, but we will love our children no matter what. This is not about us or what we can gain from these children. In parenting, especially children that come from trauma, our feelings have to be tucked away sometimes, because it is not about how we feel. We will never force gratitude upon our children. We will model it, but honestly it is Jesus Who deserves all of the gratitude anyway.
Prepare Ahead of Time: Older children who have been without a family for many years may not know how to live inside of a family. Even if the child is a teenager, he or she, may have no idea what a family functions like. He or she may have no real understanding of what role a Dad and Mom plays. Some children may have difficulty jumping right into a family and parental authority. Plan for this, prepare for this, and establish an idea for how you will work through this in your family before the child comes home. It is vital to carefully think through how your family can be intentional about modeling family. There will be a lot of teaching about what is expected in a family that needs to occur. Along with that are cultural issues to consider and educate oneself about - even ones as simple as teaching the child to ride in a vehicle with a seat belt on, there are also potential language barriers to work through. It can be helpful to purchase a small dictionary in your child's birth language or find a mentor to help with communication, especially in the first few months at home.
Commit to the Marathon: Parenting is never a 50 yard dash, but one should especially look at it as a long-term marathon when parenting an older child, that has been added into your family. It will take patience, stamina, and more grace than you can even imagine ahead of time (but that will be offered to you when you most need it). Consider all of the time and energy that will need to go into bringing a child home - especially if you have only parented younger children up to this point. Older children come with more intense schedules and in general busier lives. Is this something that your family is ready for? Talk to people who know your family well, encourage them to pray with you and ask them to honestly evaluate how ready your family is to undertake an older child. Remember that it may take years for a family unity to develop - years of blood, sweat, and tears. It may happen quickly, as each child and family is unique, but it is best to prepare for the long road. Support in this marathon is absolutely vital. Find some friends who are in the same journey and pray for each other as you encourage one another to persevere in the day-to-day. Be open with your family and friends who are not on the inside of the same marathon, let them be part of it, invite a village to surround you, and if possible do that before your child comes home.
Have something to say about this article? Leave your comment via Facebook below!
advertise with us
Example: "Gen 1:1" "John 3" "Moses" "trust"
Advanced Search