The Most Important Thing to Teach Your Public School Child
David & Kelli Pritchard, Authors, Going Public
Monday, August 15, 2011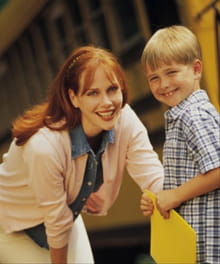 Love is not merely a warm, fuzzy feeling associated mainly with Valentine's Day. Think about it: Our love for our spouse encompasses far more than that. We love the person we married for reasons of the mind as well as the heart. We are convinced that this person is the right partner for us—in fact, we made a conscious, well-considered, "left-brain" decision to live the rest of our earthly life with our spouse. So, to "love with all the mind" is not a contradiction in terms; rather, the mind enhances love, making it real, something of substance.
All Your Strength
What does it mean to love God with all our strength? If the first image that pops into your brain is Hercules with bulging muscles, put that aside. Instead, think about a high-school football game under the lights on a Friday night. Three quarters have been played—the fourth and final is about to start. If you're watching the Clover Park Warriors (the team I help coach), you'll see my players holding up four fingers as they stride toward the scrimmage line. By this, they're not trying to advise the clock operator. They are instead signaling to themselves and their teammates—This is it! Fourth quarter! Here we go—give it everything you've got. Even though they're tired, even though they might be a little dinged up, now is the time to dig down deep and fight with every remaining ounce of strength.
As we coaches often say, "Leave it all out on the field." Don't bring one iota of energy back to the bench when the final horn blows. Make us have to carry you to the locker room if necessary.
This kind of endurance is a picture of what it means to love God with all your strength. We want our kids to love God when it feels right, when things are going well—but also when life stinks. We don't want the Sunday "high" to fade out by Wednesday or Thursday. We want our children to love God through it all, straight on through the weekend, the semester, the week of final exams and every other challenge that comes their way.
The Bible says, "Let us not become weary in doing good, for at the proper time we will reap a harvest if we do not give up" (Gal. 6:9). This is a crucial part of loving God.
Originally posted in August 2008.
Next time: The Pritchard's share how they taught their kids love for God in From Theory to Practice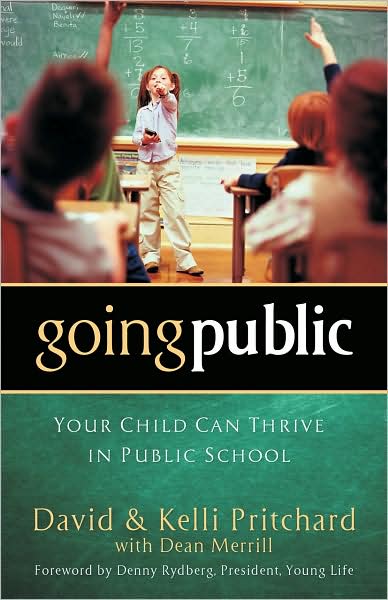 From Going Public © 2008 by David & Kelli Pritchard. Published by Regal Books, www.regalbooks.com. Used by permission. All rights reserved.
---
David Pritchard is a nine-year veteran of Young Life youth ministry. He currently serves as area director in the south suburbs of Tacoma, Washington, and as camp manager of Young Life's largest summer camp. Kelli Pritchard has degrees in secondary education and in social work. The Pritchards have been influential in the lives of dozens of young people in their home and lead weekend parenting conferences. They are also cofounders of a community action group to work for improvement in the local school district. Learn more at http://www.pritchardministries.org/
Have something to say about this article? Leave your comment via Facebook below!
advertise with us
Example: "Gen 1:1" "John 3" "Moses" "trust"
Advanced Search
Listen to Your Favorite Pastors