What You Need to Know about Special Education
Wesley Sharpe, EdD, Author, the ABCs of School Success
Monday, July 21, 2008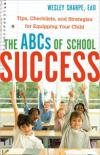 If you have a child with special needs, one word you will hear regarding his education is "inclusion." Special education changed with the passage of the Individuals with Disabilities Education Act (IDEA) in 1973 and its 1997 amendments. This landmark legislation moved children with special needs from segregated classrooms into regular classrooms.
"The problem with segregated special education is that children will not learn to live in a non-disabled world. Kids in a segregated class will think that emotionally disturbed is the normal thing," said Art Shapiro, Kean University professor of special education, in the article "Special Education Inclusion: Making It Work."1
To make the law work, schools are required to have an Individualized Education Program (IEP) for each special needs kid. Each child's IEP includes an educational plan designed to meet his or her unique needs; it must be a plan that can be carried out in the regular classroom. As a result, many school districts' special education children have moved from segregated classrooms into regular classrooms.
Eligibility for Special Education
Federal law mandates that every child will receive a free and appropriate education in the least restrictive environment possible. This means that children with special needs have the right to receive special services or accommodations through the public schools. However, eligibility criteria and the procedures for implementing federal laws vary from state to state.
11 Qualifying Conditions
A child with any of the following disabilities qualifies for special education placement with related services.
1. Orthopedic disabilities. Severe orthopedic impairments or irregularities caused by diseases such as poliomyelitis or cerebral palsy; bone tuberculosis or amputations; or fractures or burns that cause tightening of a muscle, a tendon, or the skin resulting in deformity.
2. Cognitive disabilities. Low intellectual functioning in a child's early development plus defects of adaptive behavior.
3. Speech or language impairments. Communication difficulties that include receptive or expressive language skills; they may include stuttering and language difficulties involving structure, content, and processing skills.
4. Traumatic brain injuries. Head injuries resulting in impairment in cognition, speech and language, memory, attention reasoning, abstract reasoning, and more.
5. Other health impairments. Limited strength, vitality, or alertness due to chronic or acute health problems including a heart condition, tuberculosis, rheumatic fever, asthma, sickle-cell anemia, hemophilia, and epilepsy.
6. Significant developmental delays. Significant delayed cognitive, communication, social-emotional, or adaptive development experiences by children three to five years old.
7. Learning disabilities. Average or above average intellectual ability but unique learning problems that interfere with the ability to read write, spell, or learn arithmetic skills.
8. Hearing impairments. Hearing loss that prevents successful functioning in an educational program without specialized instruction, additional support services, and guidance.
9. Autism. A developmental disability that affects a child's social interaction and verbal and nonverbal communication; it is often evident before age three and adversely affects learning and educational performance.
10. Emotional disturbances. Social, emotional, or behavioral functioning that significantly interferes with the total educational program and development; the condition must be severe, chronic, and observable at school.
11. Visual impairments. Impairments, determined by an ophthalmologist, that are severe enough to prevent successful functioning in an educational program without guidance and accommodation.2
Have something to say about this article? Leave your comment via Facebook below!
advertise with us
Example: "Gen 1:1" "John 3" "Moses" "trust"
Advanced Search
Listen to Your Favorite Pastors