When Home is Where the Hurt Is, Part II
Jim Robinson, ProdigalSong
Friday, June 09, 2006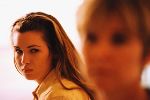 Last week, in Part One of this article, we looked at the dysfunctional family — a term so loosely tossed about in today's culture that much of its true meaning has been diminished. But from a Christian perspective, the healthy family unit is of primary, critical importance in terms of human development and spiritual nurturing. Now, let's examine the biblical watermarks for the Christ-centered family.
What's a Healthy Family?
Healthy families are far from perfect. Most have bickering, stress, hurt, and anger—but not constantly. Healthy families allow emotional expression; members feel safe both asking for and giving attention, nurturing, etc. Rules are consistent, and likewise discipline, all the while retaining a quality of grace depending on individual needs and circumstances. Healthy families encourage individuality and the pursuit of each member's unique spiritual giftedness, all the while maintaining the healthy boundaries required for the smooth functioning of each person as a sort of 'cog' in the family system 'wheel.' In a healthy home, children are treated with respect; they don't live under an impending storm cloud of fear and shame. Children know they can count on their parents to provide for them not only financially, but emotionally. Finally, in healthy families everyone makes mistakes, and perfection is not required. For the kids, the pressure's off.
Scripture places highest emphasis on this, to say the least. When Moses read the Law, the mandate for healthy parenting came through loud and clear:
And these words, which I command thee this day, shall be in thine heart:

And thou shalt teach them diligently unto thy children, and shalt talk of them when thou sittest in thine house, and when thou walkest by the way,

and when thou liest down, and when thou risest up.

And thou shalt bind them for a sign upon thine hand,

and they shall be as frontlets between thine eyes.

And thou shalt write them upon the posts of thy house, and on thy gates.

—Deu. 6:5-9
So, What's a Dysfunctional Family?
There's not nearly enough space here to adequately treat such a complicated topic. But here's a brief look at some of the ways families get lost, and how parents take on biblically inappropriate roles within the family system:
Emotionally Unavailable Parents
These parents seem unable to "connect" with their children, often due to a lack of connection with their own parents while growing up. Frequently, these parents are driven to succeed in their own lives, professionally, materialistically, etc. Because of their own deficiencies, they cannot or will not nurture their children in a biblical sense. And many children suffer what is essentially a covert—but highly destructive—form of abandonment.
Controlling Parents
These parents continue dominating and making decisions for their children well beyond an appropriate age. Controlling parents are often driven by a fear of in one way or another of losing their children. Children in these families frequently feel resentful and inadequate. Transition into adult roles is compromised.
Abusive Parents
Abuse can be verbal, physical, sexual, emotional, or spiritual. While the other versions have obvious traumatic affect on children, verbal abuse such as frequent shaming and belittling (common in addicted families) can also have lasting negative effects. Some verbal abuse is overt, some covert, while others use subtle shaming disguised as humor. All of it is damaging.
Have something to say about this article? Leave your comment via Facebook below!
advertise with us
Example: "Gen 1:1" "John 3" "Moses" "trust"
Advanced Search
Listen to Your Favorite Pastors