You Are the Ally Your Child Needs
Sharon Hersh, M.A.
Monday, March 15, 2004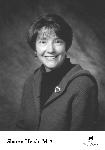 God said, "I've taken a good, long look at the affliction of my people . . .I've heard their cries for deliverance . . .; I know all about their pain. I'm sending you to bring my people out of Egypt."

Moses answered God, "But why me? What makes you think I could [do this]? They won't trust me. They won't listen to a word I say. I don't talk well. I've never been good with words. I stutter and stammer. Oh, please! Send somebody else!"

"Moses! Moses!" God said, "Remove your sandals from your feet. You are standing on holy ground."
~Exodus 3:3-4:10, The MSG
Parents of teenagers understand Moses' fears, excuses, and doubts. When our teenagers are afflicted by the ever-present temptations to drink, smoke, and use drugs, we're not sure that we are the ones to help them make different choices. When our daughter comes home, goes straight to her room, turns on her CD player, and won't talk to anyone, our thoughts go to finding an expert to "save" her or to locking her in her room until she turns 21. When our son brings home a report card lined with D's and F's, we feel hopeless to find the "magic words" that will motivate him to try harder. We stutter and stammer.
A mother of one of my adolescent clients experienced all three of the scenarios in the paragraph above. She expressed her feelings of powerlessness in parenting: "How do I help her?" I can ground her. I can lecture her. I can pretend this isn't happening. I can cry, rant, and rave. Believe me, I've even thought about running away myself. But I can't help her. I don't know how."
This mother didn't know it, but she had quickly outlined the parenting roles we are most comfortable with. Depending on our personality types and the models of parenting we've observed and experienced, we tend to fall into predictable styles of parenting, especially when the going gets tough. We do what we have always done, what our parents did, or what we think the parents around us are doing.
In this series of three articles, we are going to look at four different "styles" of parenting. These styles are simply postures in parenting. Posture is what makes certain activities possible. When I stand, I can walk or run. When I sit, I can lean back or relax. When I lie down, I can rest or sleep. Your posture in response to your teenager's struggles has specific results for both you and your daughter. There is no one right posture in parenting. However, your posture during the trials and tests of adolescence determines whether you become your child's sergeant, victim, observer, enemy - or ally. Remember that your son or daughter desperately needs an ally.
And I believe you are the ally your child needs. Why you? You are the one God gave to your children. You know them. You know what foods your son likes and how he likes the pillows arranged on his bed. You watched your daughter discover ladybugs and chocolate pudding. You read her Good Night, Moon and took her to buy her first bra. You've prayed about your son's grade in Algebra and reminded him to wear his retainer. You told them about Jesus.

Your parent's intuition nudged you to encourage your son to take piano lessons and your daughter to be careful with the new girl who moved in down the street. You know your children. You've taught them. You've loved them. Deep in your heart you believe that ought to count for something. It does. All of your knowledge, teaching, and love have been leading to this moment in time when your children need you more than ever.

Your son or daughter may not think they need you. Your task is to know - heart and soul - that you are the one to help them confront the temptations of teenage life and make choices that will further define who they are now and who they are becoming.
Have something to say about this article? Leave your comment via Facebook below!
advertise with us
Example: "Gen 1:1" "John 3" "Moses" "trust"
Advanced Search
Listen to Your Favorite Pastors