7 Ways to Live Out Resurrection Day Every Day
Laura MacCorkle
Monday, March 17, 2008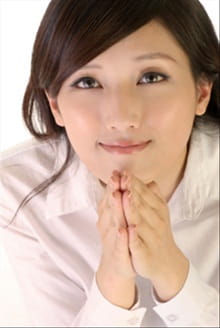 The sting of death is sin, and the power of sin is the law. But thanks be to God! He gives us the victory through our Lord Jesus Christ. Therefore, my dear brothers, stand firm. Let nothing move you. Always give yourselves fully to the work of the Lord, because you know that your labor in the Lord is not in vain.
— 1 Corinthians 15:56-58
According to the calendar, Resurrection Day (Easter Sunday) happens just once a year. But it's something we would do well in observing every day of our lives.
The culmination of Holy Week, Resurrection Day unites believers the world over, in celebration of a risen Christ who died for our sins and triumphed over death. For this we rejoice, because we have a hope. We have a future. And we will live with our Lord for eternity. Amen!
So why then, during the other 364 days, don't we live like we know and believe this with our whole hearts?
Well, if it made us feel more comfortable and was easier, then we probably would. I mean, really. Do you wake up every single morning and remember to thank God first thing that he cancelled your debt? Paid for your sins? Wiped your slate clean?
For me, it doesn't immediately come to mind as I'm reaching to turn off my alarm. No, I'm usually thinking of hot coffee, first. A toasted bagel, second. Followed by a quick trip down the hall to the smallest room (which shall remain nameless) in my house.
But my humanity and forgetfulness do not excuse my sinfulness and my lack of devotion to a risen Lord. No, what should really be going on is a daily observance of Resurrection Day in my heart: Christ died for me. Now, how will I live for him TODAY?
As singles, it is perhaps easier to not live in light of this illuminating event which changed the course of history for all mankind. It is far easier to stay in the shadows, especially since we don't have the extremely up-close-and-personal contact that our married friends do. We may have roommates who are like family and "closer than a brother," but we don't live with spouses who help unmask our hearts and show us our true selves, so that we are confronted with our sinfulness.
In his best-selling book, Sacred Marriage, author Gary Thomas describes it like this:
"What marriage has done for me is hold up a mirror to my sin. It forces me to face myself honestly and consider my character flaws, selfishness, and anti-Christian attitudes, encouraging me to be sanctified and cleansed and to grow in godliness."
Ouch. No one likes to be exposed, to have the bandages and scabs ripped off. But that's how healing begins. Infection needs to be identified and treated. New skin covers what has been restored. And our health then improves.
Considering ourselves in light of the Resurrection works the same way. To live for Christ in response to what he has done for us, the Holy Spirit must be up-close-and-personal and at work in our lives. He both circumcises and comforts, so that we will live vibrant and healthy lives for Christ.
But what will it take for that to happen? How can we learn to die to self? With 1 Corinthians 15:56-58 as our guide, we can learn to live out every day in light of Resurrection Day. Here are seven ways to get started …
Have something to say about this article? Leave your comment via Facebook below!
advertise with us
Example: "Gen 1:1" "John 3" "Moses" "trust"
Advanced Search
Listen to Your Favorite Pastors