According to the Kind Intentions
Hudson Russell Davis, Crosswalk.com Contributing Writer
Thursday, September 01, 2011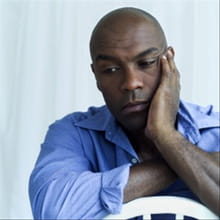 In many ways, the message to singles is no different than the message to those in other stages of life. Whether married or single, divorced or widowed, whether young or old, all want to know that the Lord they serve cares.
We desire this because if He cares, then the circumstances of our lives lie within His powerful and capable hands. Things do not automatically make sense, but there is peace in knowing He cares.
It is most important that we think rightly about God before we attempt to think rightly about our circumstances [please read that again]. All knowledge of life should flow from our understanding of God. All assessment of the way things are should be done in light of who God is.
I say this because most of our troubles lie not in how we conceive our circumstances but in how we conceive God. If we are confused in our conception of God our perception of our circumstances will be warped. If our circumstances dictate our understanding of God, He will be nothing more than a shifting shadow. And this is not our God. Rather, "Every good and perfect gift is from above, coming down from the Father of the heavenly lights, who does not change like shifting shadows" (James 1:17).
Does He care? The answer to this basic question is the foundation of all hope, all praise, and all thanksgiving. If He does not care then it seems utterly ridiculous for those who suffer to obey when Paul writes, "… give thanks in all circumstances, for this is God's will for you in Christ Jesus" (1 Thessalonians 5:18).
If the circumstances are what matter, if they are to shape our thinking, then it is more than absurd to say to those in misery, "Give thanks!" It is simply insulting. Give thanks for what?
If circumstances determine our praise, then we praise when things are good and revile when times are hard. This is natural.
If circumstances determine our praise, then we raise our voices when we win and hurl curses when we lose.
If circumstances determined our praise, then we as singles would wait until we have crossed the threshold before we declared His glory. Only the married should give thanks. But they will tell you it is not any easier to give thanks in that place than in this.
If circumstances determined our praise, then even the married might refrain until death had proven the enduring quality of their vows.
But if praise and thanksgiving is indeed "God's will for [us] in Christ Jesus" then it must indeed be in "all circumstances." This giving thanks is contentment marked by confidence in WHO God is. There is no other way to be content in "whatever the circumstances" than to trust that God loves us in all circumstances (Philippians 4:11).
We begin first with our perception of God, and then we move to our circumstances.
We first orient our minds towards the nature of our God, and then consider our circumstances.
We first declare WHO HE IS, and then we attempt to understand the place in which we find ourselves.
We don't give thanks FOR the circumstances; we give thanks IN the circumstances.
Sometimes He lays us down in green pastures.
Sometimes He leads us besides still waters.
And sometimes He leads us through the valley of the shadow of death.
"So," you ask, "where is the restoration of soul He promised?"
It is coming. But first take this and drink it. It may be bitter on your lips, may be hard to swallow, but it will be sweet to your soul. He cares for you and your lack of husband or wife is no evidence to the contrary.
There would be no need to cause all things to work together for good if all things were Good. So He is in all circumstances bringing us to green pastures and still waters. He is in all things working to restore our souls that we might walk in paths of righteousness for His name's sake.
Have something to say about this article? Leave your comment via Facebook below!
advertise with us
Example: "Gen 1:1" "John 3" "Moses" "trust"
Advanced Search
Listen to Your Favorite Pastors