According to the Kind Intentions
Hudson Russell Davis, Crosswalk.com Contributing Writer
Thursday, September 01, 2011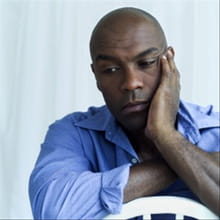 In Ephesians we are told that, "He predestined us to adoption as sons through Jesus Christ to Himself, according to the kind intention of His will. …" (Ephesians 1:5). Take your eyes off your circumstances and drink in the fact that His willing our salvation was an act of kindness. We are told that He does this because of the "glory of His grace, which He freely bestowed on us in the Beloved" (Ephesians 1:6).
Put down your dispute for a moment and consider that no one forced His hand. His offer of grace and His acceptance of us were done "freely." He has acted in Love. In the same way He forgave our sins "according to the riches of His grace. …" (Ephesians 1:7). But don't stop there.
Scripture tells us that our Lord's "kind intention" led Him to "freely bestow" "the richness of His grace" which He then "lavished upon us" (Ephesians 1:8).
Consider these facts when you consider your circumstances.
Consider this first as you come to know God and THEN turn and see your circumstances.
Consider the God of kind intentions, lavished love and rich grace, freely bestowed.
What I love and what brings me peace during this time of loneliness and longing is the intensity with which Paul communicates this simple truth about our God. He does not code his message nor does he allow the myriad possible circumstances to mitigate his message. Whatever else may be going on, the one constant is a God who is able to calm the storm. It is not the waves but we who have trouble hearing when He whispers, "Peace! Be still" (Mark 4:39)! The water is calm, but our hearts are still troubled.
I have no idea what you are going through. I know only my own struggle to give thanks. I know only my own struggle to believe and confess that He cares. But the overwhelming testimony of Scripture is that HE CARES!

What we need most to trust is the "kind intention of His will."
What we need most to know is that He cares.
What we need most to know is that He gives freely!
What we need most to know is that He gives lavishly!
While we do not have what we want, the circumstances are louder than the whispered truths. And the circumstances make sense when they speak. They whisper the content of our hurting hearts. They breathe with honesty what we would not think to say out loud. But they speak faithlessness. They speak hopelessness and show an ignorance of God. They are to be answered in the same way Jesus answered His tempter during His time in the desert, "It is written. …"
Then, having considered God we can consider our circumstances and give thanks not FOR our circumstances but IN our circumstances. We are not left as orphans (John 14:18). The circumstances do not define God, do not define our lives, nor should they limit our praise. Give thanks always, because even the air we breathe has been lavished upon us.


Hudson Russell Davis was born on a small Island in the West Indies called Dominica, and this is only one reason he does not like cold weather and loves guava. He is a graduate of James Madison University with a B.A. in Graphic Design and earned a Masters in Theology from Dallas Theological Seminary. Currently he is a Ph.D. candidate at Saint Louis University studying historical theology. Hudson has worked as a graphic artist and worship leader but expresses himself through poetry, prose, photography, and music. His activities are just about anything outdoors, but tennis is his current passion.
Got feedback? Send your comments and questions to Hudson at hudsondavis@streamsinthewilderness.com. If you don't hear back within a few days' time, please try again. Hudson would like to respond to all reader feedback.


**This article originally published on March 5, 2009.
Have something to say about this article? Leave your comment via Facebook below!
advertise with us
Example: "Gen 1:1" "John 3" "Moses" "trust"
Advanced Search
Listen to Your Favorite Pastors