More Than Friends... But Less Than a Romance?
Kris Swiatocho, The Singles Network Ministries
Thursday, September 20, 2012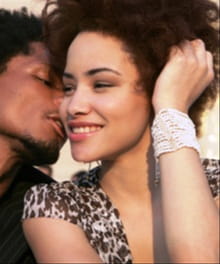 The problem? If he was really interested in a committed relationship you would have known it. These are the times you have to learn to guard your heart. Now, like the previous paragraph, if you are in this friendationship for selfish reasons, that is something you have to talk with God about. But for most women, they are simply in it, waiting on the man to change. In the meantime, their hearts break. And worse case, he may start actually dating someone. And who could blame him? You never asked to define your relationship and you never talked about boundaries, so you have no grounds to ask why.
Ephesians 4:15-16Instead, speaking the truth in love, we will grow to become in every respect the mature body of him who is the head, that is, Christ. From him the whole body, joined and held together by every supporting ligament, grows and builds itself up in love, as each part does its work.
Proverbs 4:23Above all else, guard your heart, for everything you do flows from it.
So what is the solution?
DTR (Define the Relationship). I know this sounds cliché but it's so true. I know firsthand the value of those serious talks with your friends. If you are in a friendationship, STOP. There is no value to either party, only eventual hurt and pain. Take some personal time and ask the hard questions. Remember: love like you want to be loved. Would you want someone to date you only to get some of their needs met but with no commitment?
Here are a few questions you can ask each other.
Q: How would you define our friendship?
Q: What are you expecting out of our friendship?
Q: I feel this way about you? How do you feel about me?
If you are not headed towards a committed relationship, then share some things that need to change. Be honest and let them know that you enjoyed these things but know without both of you committing to real relationship that could lead toward marriage, it's not healthy and could be dangerous. Dangerous in not only unrealistic expectations but also in where it could lead physically.
Remember, you have to guard your heart. You have to take responsibility of protecting yourself. If you both agree that marriage might be in your future, take the steps toward that. A great resource is 101 Questions To Ask Before You Get Engaged by H. Norman Wright. This will help "define your relationship." Plus, check out my site for a huge list of other resources to help define your relationship as well as personal growth.
Remember, while you are in these "friendationships" you may miss an opportunity for the right person to come along, simply because they think you are dating someone else. Or, you may be in these friendationships hoping the person will change and fall in love with you when deep down inside you know if it's going to happen, it would have already.
Next step? Practice boundaries.
I value all my friendships with men as I believe the Lord gives us specific guidance regarding opposite sex friendships. He tells us they are important because friends with the opposite sex teaches us about them which can help in ALL relationships whether work, family, friends or romantic. But because we are by God's design, created to marry for the most part, we have to be careful of our friendships. They must have boundaries. These boundaries protect not only us but the other person. These boundaries help us define our relationships, they determine the course of all friendships. By having clear boundaries we are communicating where things are. The better the communication, the better the relationship.
Have something to say about this article? Leave your comment via Facebook below!
advertise with us
Example: "Gen 1:1" "John 3" "Moses" "trust"
Advanced Search
Listen to Your Favorite Pastors