Christmas: A Time for Peace (And a Time for War)
Cliff Young, Crosswalk.com Contributing Writer
Thursday, December 06, 2012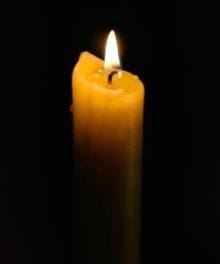 The Middle East conflict continues to rage on, the contemptuous political stage has split the country, and religious freedoms have been in jeopardy.
Last year, the Freedom from Religion Foundation, a Wisconsin-based group started a campaign to encourage its 17,000 members to erect "anti-religious" displays adjacent to nativity scenes on public property. One sign proclaimed "There are no gods, no devils, no angels, no heaven and no hell" and was placed on the Athens, Texas courthouse lawn.
This year, the protests have continued in an even bigger and more contemptuous ways.
"When United States District Court Judge Audrey B Collins delivered a 28-page ruling denying my client (a group of churches) the right to continue a 59-year-old tradition of exhibiting Nativity scenes along Ocean Boulevard in the City of Santa Monica this Christmas season, another dagger plunged into the heart of America's twilight customs and traditions. The sneered-at 'war on Christmas' was effectively lost for good," wrote William J. Becker, Jr., of The Becker Law Firm, in an article. Time.com
With all of this angst going on around us this year I am especially reminded to not lose focus of Him by worrying too much about myself. The small battles I face each day do not compare to the war we are faced with in the spiritual realm. By Jesus' words himself, He proclaims what His purpose was.
Do you think I came to bring peace on earth? No, I tell you, but division (Luke 12:51).
Although as believers, we can continue to celebrate the birth of our Lord and Savior, reach out to others in various ways and share the reason why God came into this world and the peace and salvation one can receive by accepting Jesus as their Lord, we must remember Christianity divides.
For I have come to turn 'a man against his father, a daughter against her mother, a daughter-in-law against her mother-in-law—' (Matthew 10:35).
With this in mind, time is short.
I personally can't spend another Christmas worrying about "little" things in my life when there are more serious events going on in the world.
This season, when I come across a public Nativity scene, I will be thankful Jesus came into this world to save me of my sins, reminded of the real-world battle we are in, encouraged the municipality has not given in to the ridiculous demands of the jaded few, reminded there is a larger war going on besides my personal feelings, "status," or possession, and to pray for "Peace on Earth."
This season is much bigger than me, it's all about Him.
Check out our Christmas Facebook page!
Cliff Young is a contributing writer to Sandlot Stories (ARose Books), as well as the monthly column, "He Said-She Said," in Crosswalk.com's Singles Channel. An architect and former youth worker, he now works with Christian musicians and consults for a number of Christian ministries. Got feedback? Send your comments and questions to cydmg@yahoo.com.
Publication date: December 6, 2012
Have something to say about this article? Leave your comment via Facebook below!
advertise with us
Example: "Gen 1:1" "John 3" "Moses" "trust"
Advanced Search