Contentment in the Wait
Carolyn McCulley, Author & Contributing Writer
Wednesday, May 25, 2005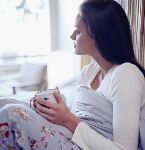 Casting Our Cares
Are we not, then, to have cares or concerns? Of course we still have them. But contentment comes from knowing where we can take our concerns and who cares for our concerns. As it says in 1 Peter 5:6-7 (NIV): "Humble yourselves, therefore, under God's mighty hand, that he may lift you up in due time. Cast all your anxiety on him because he cares for you" (emphasis added). What are we to do in the "due time"? We are to give our anxieties to God and wait patiently because we know He cares for us.
 
A content woman is not impatiently proud. Contentment calls for humility. We have to intentionally humble ourselves under God's mighty hand when our circumstances don't work out to our liking. Without a doubt, it is humbling to go year after year with a hope deferred! It's very humbling to keep showing up at family events as the only single sibling, or to go to the wedding of a former boyfriend without a date. But we have to remember that, as Christian women, we're not here to promote our personal success stories, anyway. We're here as trophies of grace — broken clay jars carrying around incredibly valuable treasure. Even if the Lord should grant our petition for marriage and a family, our witness and purpose do not change. Only our circumstances change.
Finally, as single women, I think we can take special comfort from Paul's words. He learned to be content in whatever the circumstances, and singleness was among them. When he wrote that he had learned contentment in all things, he was a single man, imprisoned in chains! I appreciate this description from an article about contentment in the Journal of Biblical Counseling:
One hesitates to include singleness in a list of Paul's problems, since he did not view it as a problem. Nevertheless, undesired or unexpected singleness surely provided temptations for discontentment in Paul, and it has been a problem for many people since him.

Paul lacked the support, comfort, and companionship of a wife and family. As a single man he had no spouse with whom he could share his life and find consolation ….Yet, Paul learned contentment in every circumstance, including his single status. In fact, he even found this state preferable (1 Corinthians 7).

Again, the message of the gospel is clear: Whatever the cause of your single status — never married, widowed, or divorced — you who believe in Christ are all sons and daughters of God and heirs of His promises (Galatians 3:26-29). You can know God's contentment. Even if your friends or church members don't fully know or understand you, Jesus does. He can provide inner satisfaction.
As a younger woman, I was unaware that the passage of time would sometimes present a gift to those who were, as the Bible often states, "old and full of years." (I'm not speaking here from personal experience … yet!) Contentment can be one of those gifts if we labor to emulate Paul's example, and always remember that, whatever the cause of our single status, we who believe in Christ are all sons and daughters of god and heirs of His promises! Knowing this aspect of our relationship, it's much easier to wait on a loving and good God.

Carolyn McCulley is the media specialist for Sovereign Grace Ministries and is a member of Covenant Life Church in Gaithersburg, MD. This column is adapted from her book, "Did I Kiss Marriage Goodbye? Trusting God with a Hope Deferred." (Used by permission of Crossway Books, a division of Good News Publishers, Wheaton, IL 60187, www.gnpcb.org). The heart of the book is really found in the subtitle, on which this and other columns have been based. Carolyn welcomes your comments at info@carolynmcculley.com. Or visit her website at www.carolynmcculley.com for more articles and other materials.
Have something to say about this article? Leave your comment via Facebook below!
advertise with us
Example: "Gen 1:1" "John 3" "Moses" "trust"
Advanced Search
Listen to Your Favorite Pastors