Deconstructing Depression's Taboos
Tim Laitinen, Crosswalk.com Contributing Writer
Tuesday, May 07, 2013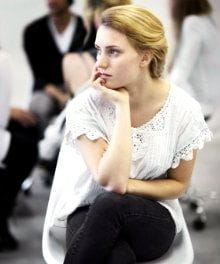 It's been about a month.
Has his name already faded from your memory?
Matthew Warren's name. The son of controversial megachurch pastor Rick Warren. He committed suicide in early April. For a short while, his name was a hot topic among us evangelicals, and our broader society at large.
But, at the end of the day, it was the Warren family's private tragedy. The rest of us have enough problems of our own to deal with. Suicide is never pleasant or easy. Plus, life is for living, not mourning.
Which, of course, are all true enough, to varying degrees. Yet the growing epidemic of suicide – even among people of faith – refuses to be confined within our collective passivity. For a moment, when somebody from as famous a family as Warren's loses their battle with depression, we take a step back and agree that, yeah, the church needs to de-stigmatize mental disorders. We need to bring the dialog about depression and suicide out into the open, instead of letting it fester in the shadows of misinformation, misplaced blame, and assumptions of its rarity.
Except rarity is a relative concept, isn't it?
Suicide By the Numbers
Did you know that, since our government has mandated so many effective safety regulations, auto accidents no longer cause the most deaths by injury? Now, that ignominious ranking belongs to suicide.
In addition, suicide rates aren't highest in our major urban centers, as we commonly assume them to be. Perhaps the people whose suicides we usually hear about live in urban areas, and that's why we think city people are more prone to suicide. However, the fact is that rural America, particularly our sparsely-populated western states, a swath from southern Oklahoma through Appalachia, and northern Florida has the greatest per capita rates of suicide.
Oddly enough, these regions of the country are home to traditionally conservative voters, and where Protestant Christianity is embraced more readily than, say, Southern California and the Rust Belt, where suicide rates are comparatively lower.
Here are some other relevant statistics:
In terms of age, the most significant recent increase in suicide rates is for people between 25 and 64.
Males commit suicide at far greater rates than females, and white males commit the most suicides.
Perhaps most significantly for Crosswalk's single readers, however, is the reality for never-married, widowed, or divorced singles. Unmarried people in all three of these singlehood categories commit suicide at more than twice the rate of married people.
If anybody should be tackling this suicide issue, it should be us singles.
Depression, Suicide, and Society's Dismissiveness
Unfortunately, suicide represents a severely taboo subject among people of faith. A significant reason for this involves the persistent conviction in society that killing one's self is an unpardonable sin. So let's be clear about this: suicide does not damn a believer in Christ to Hell. The only sin Christ cannot forgive is the sin of Matthew 12:31 about Jesus. In other words, if you refuse to believe that Jesus Christ died for your sins, thus becoming your perfect Substitute before our holy God, then you commit the unpardonable sin.
Have something to say about this article? Leave your comment via Facebook below!
advertise with us
Example: "Gen 1:1" "John 3" "Moses" "trust"
Advanced Search
Listen to Your Favorite Pastors