Defining Your Dating Style: The Guided Path – Part I
Rick Holland, Author
Wednesday, August 31, 2005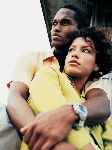 Not all dating relationships or the books promoting them are bad or unbiblical. It is an unfair and unfounded criticism of dating to say that if one dates, one is sinning. Nowhere does the Bible indicate that an unengaged couple spending time together is a sin - unless they are committing fornication. Countless couples have enjoyed Christ-exalting marriages resulting from Christ-honoring dating relationships. Who you are in your character as a result of being in Christ is more important than whether you date or court. Josh Harris' thoughts are helpful:
What I hope you see is that avoiding lawlessness and legalism is far more important than whether we use the word dating or the word courtship.

I happen to like the term courtship. It's old-fashioned, but it evokes romance and chivalry. I use it to describe not a set of rules, but that special season in a romance where a man and woman are seriously weighing the possibility of marriage. I think it's helpful to distinguish between undefined and directionless romances (what I said goodbye to) and a romantic relationship that is purposefully headed towards marriage. But the fact that I use the word courtship to describe my relationship with Shannon doesn't make me holier than people who don't.

None of us should allow a debate over words to distract us from what really matters in relationships. "Dating versus courtship" isn't the point. I've known "serial courters" who lived like the devil and "saintly daters" guided by integrity and holiness. In and of themselves, the terms they used to describe their relationships were meaningless. The way they lived is what really mattered. Terms don't define our lives; our lives define our terms.43
Additionally, Doug Wilson writes, "Being married amplifies what a person is."44 If you are the right kind of person, are looking for the right kind of person, and pleasing Christ is your highest priority, the method you use is secondary.


---
39See Douglas Wilson, "Her Hand in Marriage: Biblical Courtship in the Modern World" (Moscow, ID: Canon Press, 1997); Josh Harris, "I Kissed Dating Goodbye: A New Attitude Toward Romance and Relationships" (Sisters, OR: Multnomah, 1997) and "Boy Meets Girl: Say Hello to Courtship" (Sisters, OR: Multnomah, 2000); and Paul Jehle, "Dating Vs. Courtship" (Plymouth, MA: Plymouth Rock Foundation, 2001).
40Unless otherwise identified, all Scripture quotations in this chapter are taken from the English Standard Version (ESV).
41Jehle, 113, Note Jehle's assertion about the Isaac and Rebekah narrative: "In principle it is an authoritative guide for us to follow" (emphasis added).
42One example is Eric and Leslie Ludy, "When God Writes Your Love Story" (Sisters, OR: Loyal Publishing, 1999). The Ludys have an encouraging story and share lots of good advice. But though their book includes some applicable biblical texts, it is made up predominantly of stories that warm the heart; but carry no scriptural authority.
43Harris, "Boy Meets Girl," 32.
44Wilson, 83.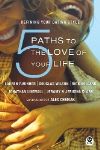 Taken from "5 Paths to the Love of Your Life" by Lauren Winner, Jeramy Clark and Jerusha Clark, Douglas Wilson, Rick Holland and Jonathan Lindvall. General editor: Alex Chediak. This content is used by permission of Th1nk Books (NavPress), and the book is available at your local bookstore or at www.navpress.com.

Dr. Rick Holland is the pastor of College and Student Ministries at Grace Community Church in Sun Valley, California, and an instructor at The Master's College and Seminary. Rick is a regular conference speaker, both nationally and internationally, and preaches weekly to a ministry of over one thousand collegians. Rick and his wife, Kim, have three sons.
Have something to say about this article? Leave your comment via Facebook below!
advertise with us
Example: "Gen 1:1" "John 3" "Moses" "trust"
Advanced Search
Listen to Your Favorite Pastors