Defining Your Dating Style: The Guided Path – Part II
Rick Holland, Author
Wednesday, September 28, 2005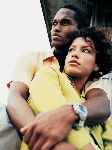 Church Affirmation. One of the most neglected sources of wisdom in the Christian life is church leaders. Pastors, elders, deacons, and other leaders should be intricately involved in any budding relationship. This is especially important if the parents are deceased, far away, or out of the picture for other reasons. It is a curious fact that more is said about the role of church leaders in our lives than even the role of our parents (see Ephesians 4:11-16; 1 Timothy; 2 Timothy; Titus; Hebrews 13:7, 17). Only a fool would disregard this arm of God's authority.
I am often asked what should be done if there is a disagreement among children and their parents about relational issues. Paul answer this in principle in 1 Corinthians 6. Two believers were having a disagreement they could not resolve, and it resulted in a lawsuit. As the apostle shames them for appealing to a secular court, he makes the passing comment that disputes among believers ought to be resolved by wise leaders in the church (see 1 Corinthians 6:4-6). This is true of relational disagreements as well.
What should you do if your plan for your life and romance differs from your parents? Let me offer some guidelines for honoring your parents when you disagree with them.46
Be prayerful, humble, and ready to be corrected by their concerns. Don't assume that they are wrong and you are right.
Try to be as objective as possible in evaluating the relationship in light of biblical principles instead of your emotional desires. When emotions are high, good judgment is rarely present. Discuss the disagreement in a respectful way. God gives parents - Christian and non-Christian parents - wisdom and instruction. Remember, there are no qualifications in the fifth commandment.
If there is no resolution, seek counsel - with them if possible - from church leaders. When you seek counsel, never speak of your parents in a way that is dishonoring to them. Seek to change your heart rather than your parents! Only go against your parents when all biblical and church resources have been exhausted and the church leadership counsels you in that direction.
We live in a world of Bart Simpson, a world in which obeying and honoring parents is considered uncool and even archaic. But this very fact should bring us all to our knees.

---
45 Ravi Zacharias, "I, Isaac, Take Thee, Rebekah: Moving from Romance to Lasting Love" (Nashville, TN, W Publishing, 2004) 22.
46For a helpful discussion about obeying and disobeying parents regarding whom to marry, see J. Douma, "The Ten Commandments: Manual for the Christian Life" (Phillipsburg, NJ, P&R Publishing, 1996), 174-175.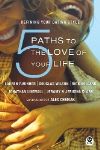 Taken from "5 Paths to the Love of Your Life" by Lauren Winner, Jeramy Clark and Jerusha Clark, Douglas Wilson, Rick Holland and Jonathan Lindvall. General editor: Alex Chediak. This content is used by permission of Th1nk Books (NavPress), and the book is available at your local bookstore or at www.navpress.com.

Dr. Rick Holland is the pastor of College and Student Ministries at Grace Community Church in Sun Valley, California, and an instructor at The Master's College and Seminary. Rick is a regular conference speaker, both nationally and internationally, and preaches weekly to a ministry of over one thousand collegians. Rick and his wife, Kim, have three sons.
Have something to say about this article? Leave your comment via Facebook below!
advertise with us
Example: "Gen 1:1" "John 3" "Moses" "trust"
Advanced Search
Listen to Your Favorite Pastors