Defining Your Dating Style: The Guided Path – Part III
Rick Holland, Author
Thursday, October 27, 2005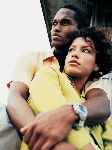 - The term complementarity comes from the biblical teaching that men and women have been given different roles so they might complement each other. The complementarian position recognizes the uniqueness in God's creative order with respect to men and women:

At the heart of mature masculinity is a sense of benevolent responsibility to lead, provide for, and protect women in ways appropriate to a man's differing relationships.48

At the heart of true femininity is a freeing disposition to affirm, receive, and nurture strength and leadership from worthy men in ways appropriate to a woman's differing relationships.49
The biblical data is undeniable for these statements (see Genesis 1-3; Ephesians 5:21-33; Colossians 3:19-19; 1 Timothy 3:4, 12; Titus 2:3-5; 1 Peter 3:1-7). For men and women to be ready for marriage, they must prepare themselves for these roles. Men need to learn to lead with grace. Their leadership is to be as understanding and trustworthy as that of Jesus Himself (see Ephesians 5:22-33). Following the example of Christ, this leadership is not to be heavy-handed or authoritarian. It should be tender and understanding (see 1 Peter 3:7).
To prepare themselves for marriage, women need to learn wise submission to men worthy of this privilege. This is first learned by submitting to their fathers, church leaders, and other authorities in life. But the Bible does not call a woman to submit to a man in a romantic relationship until she is his wife. The process of learning to submit herself to a man in this way - and discerning whether that man is worthy of such submission - should take place during the dating period.
I believe God's Word clearly teaches a complementarian design for men's and women's roles that flows out of our understanding of masculinity and femininity. Understanding and developing these roles is an important part of preparing for marriage.
This means that a man should be the initiator in a relationship. Because a wife's role is clearly to follow the leadership of her husband, a single woman should allow a man to pursue her only if he is worthy of her submission.
What do you think? Are you an egalitarian or a complementarian? How do you think this affects your dating relationships?
But let's press the issue a bit by looking at our third scenario.
Denise just turned thirty. She is a business professional working in a metropolitan area across the country from her parents. She is active in her local church and busy with friends and activities but has not had any real experience with romantic relationships. She feels her biological clock ticking and wants to get married and have children. What should she do?
Ideally, Denise would not have a job away from the care and protection of her parents, especially because she's a single woman. If for some reason she cannot move back to their area, she should first express her desires to God in prayer. Consideration should be given to whether being a wife and mother is becoming an idol in her heart. And if she wants to be found by the right kind of guy, she should focus her time on serving the body of Christ.
First Corinthians 7 gives wonderful hope for Denise to use her singleness with undivided devotion to Christ (see verse 35) and unhindered ministry for His purpose (see verse 32). Should she move to another church with more single men or even seek to be matched up on a Christian Internet dating service? These questions should be considered with great care and counsel. Speaking with her parents and pastor(s) may provide specific direction. She would be unwise to make such serious decisions without parental and pastoral oversight.
Have something to say about this article? Leave your comment via Facebook below!
advertise with us
Example: "Gen 1:1" "John 3" "Moses" "trust"
Advanced Search
Listen to Your Favorite Pastors