Defining Your Dating Style: The Guided Path – Part III
Rick Holland, Author
Thursday, October 27, 2005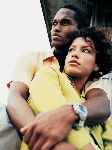 If a single woman such as Denise is attracted to a godly man, but he has not pursued her, it is not her place to be the initiator. She should lay her desires before the Lord and allow Him to direct the man's heart. But if Christian men would learn how to be Christian men, I think situations like Denise's would decrease.
7. The Companionship Principle
God invented marriage because man was alone, not because he was lonely. From the very beginning, God has intended relationships to be about glorifying Him by purposeful companionship. So the purpose of marriage is simple: to serve, represent, and glorify God as a two-in-one team. Dating serves as an arena for testing a relationship to see if it glorifies God enough to warrant marriage. This is the Companionship Principle.
One can use dating as the testing ground for marriage only if one understands marriage. That being true, let's go back to the purpose of marriage. The question that must be asked, then, is this: Does the relationship move you to serve, represent, and glorify God better or worse than you could alone?
The best way to find this out is through time - a lot of time. Usually, it's important to go slow. Take as much time as you need to really get to know a person before you decide that he or she is "the one." On the other hand, going too slow can make sexual temptation unbearable. Seek the Lord fervently during this time as you're figuring out whether you should marry this person.
Observe your beau in as many contexts as possible. A man should not judge a woman solely on how she looks without makeup; in the same way a woman should not consider only whether or not a man has good hygiene. Instead, both should determine if the other has a true heart for the things of God.
Though the ability to serve and glorify God together is of utmost importance, it is also legitimate to ask the question, What about physical attraction? Does it play any part in the decision process? The Song of Solomon clearly - and graphically - illustrates that physical attraction is a part of God's design in marital romance (see 4:1-7, 6:4-7:10). This is a divine gift. Notice that Solomon and his bride were physically attracted to each other before they married (see 1:10, 15-16; 2:13-14).
Physical attraction should play a part of premarital attraction, but only a part. When Solomon taught his sons about marital satisfaction, he said,
Let your fountain be blessed,
And rejoice in the wife of your youth,
A lovely dear, a graceful doe.
Let her breasts fill you at all times with delight;
Be intoxicated always in her love. (Proverbs 5:18-19, emphasis added)
In other words, physical desire should be satisfied in marriage, but the satisfaction of companionship is more important. And it's amazing how attractive people of godly character can be.
In order to accurately assess a relationship, a thorough understanding of God's design for marriage is crucial. As you consider marriage, it might be a good idea to read more books about marriage than about dating and courting (except this one, of course!)50
---
47John Piper, "A Vision of Complementarity" in "Recovering Biblical Manhood and Womanhood," eds. John Piper and Wayne Grudem (Wheaton, IL: Crossway, 1991), 33.
48Piper, 35.
49Piper, 36
50A helpful resource for learning about marriage is Wayne Mack's "Preparing for Marriage God's Way" (Tulsa, OK: Virgil Hensley Publishing, 1986).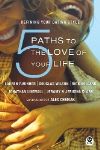 Taken from "5 Paths to the Love of Your Life" by Lauren Winner, Jeramy Clark and Jerusha Clark, Douglas Wilson, Rick Holland and Jonathan Lindvall. General editor: Alex Chediak. This content is used by permission of NavPress, and the book is available at your local bookstore or at www.navpress.com.
Dr. Rick Holland is the pastor of College and Student Ministries at Grace Community Church in Sun Valley, California, and an instructor at The Master's College and Seminary. Rick is a regular conference speaker, both nationally and internationally, and preaches weekly to a ministry of over one thousand collegians. Rick and his wife, Kim, have three sons.
Have something to say about this article? Leave your comment via Facebook below!
advertise with us
Example: "Gen 1:1" "John 3" "Moses" "trust"
Advanced Search
Listen to Your Favorite Pastors