Does Appearing Pure Matter?
Tim Laitinen, Crosswalk.com Contributing Writer
Tuesday, March 27, 2012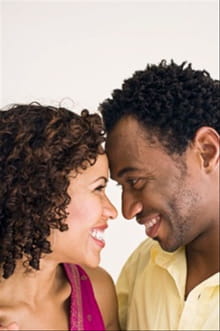 Ask that last question of the increasing number of children being born out of wedlock. In 2009, for the first time in America's history, more children were born to unwed mothers under the age of 30 than married mothers. And while many middle-class evangelicals have ignored the news, maybe that's because our largest demographic—white folk—have been leading the charge. During the past 20 years, white women who start college but don't complete it comprise the fastest-growing segment of illegitimate birth-givers.

Granted, many factors contribute to this grave trend in our society. But chief among them involves our increasingly ambivalent regard for sexual purity.

And like everything else, it all starts with the basics: those innocuous, almost invisible decisions we make about how we structure our time with the opposite sex. After all, many of our destructive behaviors don't just materialize out of thin air, do they? They start small, even as innocent choices. And the more comfortable we get making those choices, the more we become like frogs in a pot of water. You've heard this before: plop a frog in a pot of boiling water, and it will leap right out. But place a frog in a pot of cool water, then slowly turn up the heat, and the frog will let itself get cooked to death by acclimating to the ever-dangerous water temperatures.

Perhaps one of the ways God allows us to evaluate sin behaviors is by showing us how that behavior looks from the perspective of somebody else. It's not necessarily to shame us from a particular behavior in the eyes of other people—since God is our only eternal judge—but to give us a benchmark by which we can consider the virtue of our own actions.

In 1 Peter 2:11-12, the apostle sums this up succinctly:

"Dear friends, I urge you, as aliens and strangers in the world, to abstain from sinful desires, which war against your soul. Live such good lives among the pagans that, though they accuse you of doing wrong, they may see your good deeds and glorify God on the day he visits us."

How we single believers in Christ interact with the opposite sex isn't about us. It's not about rules for propriety or spirituality. It's not even about how other people think about us. It's about God and his glory.

If we set God's glory as our objective, and work backwards, maybe our need for sexual purity will seem less legalistic, and more worshipful.

After all, it's his appearance we're supposed to be keeping up.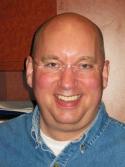 From his smorgasboard of church experience, ranging from the Christian and Missionary Alliance to the Presbyterian Church in America, Tim Laitinen brings a range of observations to his perspective on how we Americans worship, fellowship, and minister among our communities of faith. As a one-time employee of a Bible church in suburban Fort Worth, Texas and a former volunteer director of the contemporary Christian music ministry at New York City's legendary Calvary Baptist, he's seen our church culture from the inside out. You can read about his unique viewpoints at o-l-i.blogspot.com.
Have something to say about this article? Leave your comment via Facebook below!
advertise with us
Example: "Gen 1:1" "John 3" "Moses" "trust"
Advanced Search
Listen to Your Favorite Pastors