Don't Change for Change's Sake
Cliff Young, Crosswalk.com Contributing Writer
Thursday, May 19, 2011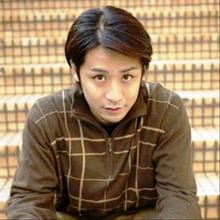 Many years ago, I relocated to a new city for what I thought was going to be a short stay so I decided to live as transient as possible. For a number of years I "existed," but I never felt connected and wasn't reaching my potential until I made the choice to immerse myself. I had to decide no matter how long or short of a time God placed me there, I was going to make the best of the situation even if I didn't understand why.
Whatever you do, work at it with all your heart, as working for the Lord, not for men (Colossians 3:23).
We can't always worry about what others think we should be doing or where we should be in our life, especially by a "certain age." We have to do what God created and called us to do, oftentimes totally different from what others around us are doing.
There are moments in our lives when we summon the courage to make choices that go against reason, against common sense and the wise counsel of people we trust. But we lean forward nonetheless because, despite all risks and rational argument, we believe that the path we are choosing is the right and best thing to do. We refuse to be bystanders, even if we do not know exactly where our actions will lead.
I read this statement in the book Onward. It was written by a man who had a dream and a passion to bring what he experienced in Italy to the United States, who didn't allow critics to talk him out of his vision, and will forever be credited for revolutionizing America (and many other countries) in how we look at coffee.
This statement was written by Howard Schultz, CEO of Starbucks Coffee Company.
He didn't listen to those who said it wouldn't work, he didn't go along with what everyone else was doing and he didn't allow anyone to lead him away from what he believed was the best and right thing to do. Howard was able to quickly raise $3.8 million to purchase Starbucks and turned it into the third place, "a social yet personal environment between one's house and job, where people can connect with others and reconnect with themselves," where millions of people frequent every day.
There are times we need to have the courage to take a step out and away from what we have grown to know and accept, and other times we need to change our outlook (instead of trying to change our situation) and move forward even if we don't know where it will lead.
Don't just change something for change sake, have a dream, a vision, and a plan, along with God's blessing.
Twenty years from now you will be more disappointed by the things that you didn't do than by the ones you did do. So throw off the bowlines. Sail away from the safe harbor. Catch the trade winds in your sails. Explore. Dream. Discover.
—Mark Twain
Whatever "it" is that God gave you the passion and abilities for, have the courage to go against reason and common sense, and pursue it with all of your heart.
Sometimes it may mean stepping out and making a change and other times it may mean staying where you are, putting your head down and making the best of the situation because that's where you are supposed to be.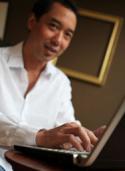 Cliff Young is a contributing writer to Sandlot Stories (ARose Books), as well as the monthly column, "He Said-She Said," in Crosswalk.com's Singles Channel. An architect and former youth worker, he now works with Christian musicians and consults for a number of Christian ministries. Got feedback? Send your comments and questions to cydmg@yahoo.com.
Have something to say about this article? Leave your comment via Facebook below!
advertise with us
Example: "Gen 1:1" "John 3" "Moses" "trust"
Advanced Search
Listen to Your Favorite Pastors