Frankincense, Gold, Myrrh ... and Singleness
Carolyn McCulley, Author & Contributing Writer
Monday, December 13, 2004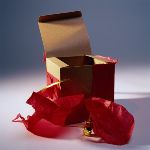 Given for the Common Good
Now let's look at the second point: Spiritual gifts are given for the common good, the implication being the local church. The good news here is that the singleness is not about you — either your good qualities or your sinful tendencies. You have a "gracious endowment" that is for the good of those around you! (So the next time someone asks you why you're still single, you can reply with a straight face: "It's for your own good!")
To amplify Paul's point, let's see what the apostle Peter wrote. In 1 Peter 4:10, it says "as each has received a gift [charisma], use it to serve one another, as good stewards of God's varied grace." I've been quoting from the English Standard Version, but the New International Version translates this passage as "faithfully administering God's grace in its various forms." A steward is a good administrator. She knows her purpose, employs her resources, and brings in a good return.
This passage from 1 Corinthians 12 shows us that singleness gives us a context for the other spiritual gifts we may have and is a resource to be faithfully administered. But this passage also goes on to give us a place to invest our gifts. Verses 14 through 26 present the analogy of the church as literal members of a body, and emphasize the interdependency of the members. Verse 15 says, "If the foot should say, 'Because I am not a hand, I do not belong to the body,' that would not make it any less a part of the body." Do we ever act like that foot? Are we saying (in thoughts, words, or actions) "because I am not part of a couple, I do not belong to the body"? We are part of the body, and we have a vital function within our churches. Those other members need us and we need them.
Without the context and eternal purpose of the church, singleness can seem like the waiting room of adulthood. With the context and eternal purpose of the church, singleness truly is a gift for the common good of others. We can love the bride of Christ by joyfully investing the "firstfruits" of our resources, affections, and time in our churches. If God has marriage for us, He will bring it about. In the meantime, we should want to live to the fullest of this "gracious endowment," pouring His gift of singleness into the church — the place and people He loves.
Gifted for Christmas Day
So back to that dwindling pile of presents. On Christmas morning, we singles may not have numerous gifts to open, but that's okay. Those trinkets don't have eternal value. We really only need the one gift that we're commemorating on that day: the gift of eternal life that comes to us through the birth, sinless life, substitutionary death, and resurrection of our Lord and Savior, Jesus Christ.  As single adults who put our faith and trust in the One who took the punishment for our sins upon Himself, we have something so vastly precious we can barely comprehend its worth. Whether we marry in this life or not (and it's okay to desire and pray for that — I still am!), the gracious endowment we have for either season points beyond ourselves to God and the true meaning of Christmas. My prayer is that each of us will esteem the gift of singleness we have now because of the eternal gift of mercy and life we will always possess.
Want to hear more? … Tune in this week to your local broadcast of FamilyLife Today or listen online at www.familylife.com as hosts Dennis Rainey and Bob Lepine talk with Carolyn. The show topics are "Jumping the Hurdle of Loneliness," "Unwrapping the Gift of Singleness," "What Single Women Want Single Men to Know," and "Juggling Life."



This column continues a series adapted from "Did I Kiss Marriage Goodbye? Trusting God with a Hope Deferred" (Crossway, 2004) by Carolyn McCulley © 2004. (Used by permission of Crossway Books, a division of Good News Publishers, Wheaton, IL 60187, www.gnpcb.org.) The book is addressed to single women, but male readers are still welcome to learn more about their sisters in Christ. 
Have something to say about this article? Leave your comment via Facebook below!
advertise with us
Example: "Gen 1:1" "John 3" "Moses" "trust"
Advanced Search
Listen to Your Favorite Pastors