He Said-She Said: Inappropriate Relationships
Cliff Young & Laura MacCorkle, Crosswalk.com Contributing Writer & Senior Editor
Thursday, May 27, 2010

I think it's very difficult to go backwards from a romantic relationship to a purely platonic one. Once the feelings have been expressed and acted upon, then they're out and cannot easily be caged (or ignored) again. Also, does your female friend's boyfriend know that you were having a relationship with her (while they were still dating)? I can't imagine that he would be okay with your having a platonic relationship with his girlfriend now (if they are still dating). In fact, if you have not already done so, you need to apologize to him (James 5:16) for your part in an inappropriate relationship with his girlfriend (whether they are still dating or not). I also believe that it might be better for you (emotionally, psychologically) to move on from this friendship so that you can repent and be restored without any lingering feelings or deceptive emotions that may still be clouding your judgment.

Yes. She is a player. But you were playing with the player, so to speak. Perhaps that makes you the "preyer" (as in, did you take advantage of her in her moments of weakness and poor choices?). Put yourself in the boyfriend's place, and you can see from that vantage point that you both contributed to dishonesty and improper behavior (and doing harm to his relationship with his girlfriend) in the nature of your relationship with your female friend.

When God restores this young lady, then he is more than able to handle this without your help (Psalms 89:8). Nothing will stand in the way for what God wants to accomplish in her life and in moving her closer to him. I suggest you focus on your own restoration right now. That is more than enough, and you need to focus on what God is requiring of you in the healing of your life wounds. Just like we read in the airplane instructions in the seat in front of us, we must first get help for ourselves (put on our own oxygen masks) before we can be of effective help to others (when and if we are called to do so).

If you are still asking questions such as the above today, then you are not ready to move forward in pursuing another woman. Have you spent time analyzing what you did wrong in this scenario by having an inappropriate relationship with someone who was already in a relationship? I think you recognize that this is not the type of woman you are looking for (someone who is deceitful and not faithful). And for your other single female friends (or sisters if you have any), I'm sure you would frown upon them having secret relationships with men if they (the women) were already in dating relationships. You sound like you do not wish to make this same mistake again. Time, prayer, study in the Word, and perhaps a few sessions of Christian counseling will help to ready you for the kind of woman you say that you admire. May I also suggest an accountability group? Guys only, though. Ask them to question you and to pray for you now and continuing on to whenever you begin pursuing another woman—that you will make good choices and be the type of man who will seek to honor the Lord in all of his interactions and, by example, be a man who will lead his future wife closer to Christ (Romans 12:10).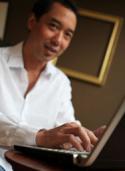 HE is … Cliff Young, a Crosswalk.com contributing writer and a veteran single of many decades. He has traveled the world in search of fresh experiences, serving opportunities, and the perfect woman (for him) and has found that his investments in God, career and youth ministry have paid off in priceless dividends.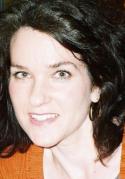 SHE is … Laura MacCorkle, Senior Editor at Crosswalk.com. She loves God, her family and her friends. Singleness has taught her patience, deepened her walk with the Lord and afforded her countless (who's counting anyway?) opportunities to whip up an amazing three-course meal for one.

DISCLAIMER: We are not trained psychologists or licensed professionals. We're just average folk who understand what it's like to live the solo life in the 21st century. We believe that the Bible is our go-to guide for answers to all of life's questions, and it's where we'll go for guidance when responding to your questions. Also, it's important to note that we write our answers separately (we think they sound eerily similar sometimes, too!).
GOT A QUESTION? If you've got a question about anything related to living the single life, PLEASE SUBMIT HERE (selected questions will be posted anonymously). While we are unable to answer every inquiry, we do hope that He Said-She Said will be an encouragement to you.

**This column first published on May 27, 2010.

br />
Have something to say about this article? Leave your comment via Facebook below!
advertise with us
Example: "Gen 1:1" "John 3" "Moses" "trust"
Advanced Search
Listen to Your Favorite Pastors