He Said-She Said: Single Women and Artificial Insemination
Cliff Young & Laura MacCorkle, Crosswalk.com Contributing Writer & Senior Editor
Tuesday, December 28, 2010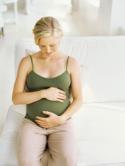 God wouldn't have given me the desire if he didn't want me to have children.
I'm running out of time on my body clock.
I don't have a husband.
The Bible doesn't specifically say you can't.
God did it to Mary (although not exactly "artificial").

Even though an argument can be made for insemination, we often have the innate ability to "justify" those things we shouldn't necessarily be doing.

Oftentimes, we (including myself) think we know what's best for us only to discover later that it probably wouldn't have been, or wasn't had we waited. This doesn't mean God can't use every situation in the end for his glory; however, it may not always be the best for us.

Artificial insemination definitely has its place in society and within a godly context, for instance when a couple isn't able to conceive on their own and the "seed" of the husband is implanted in his wife. However, I have not found any biblical substantiation where the seed of a stranger is "permitted" to be implanted into a woman (married or not) for the purpose of having a child.

God instructs us to love the "children of God" (1 John 5:1-2) and it can be achieved in a number of ways besides giving birth—through foster parenting, adopting or mentoring.

I fully realize it is not the same as having a child born of your own flesh and I won't ever comprehend the maternal instincts of a female. However, what I do know is God brought his son into the world through an immaculate conception in order to save the world from our sins, not to give us a justification to do what we want.


SHE SAID: A fellow single female friend and I recently had a discussion about this very same issue. Is artificial insemination taking it too far and "playing God"? Should a single woman take matters into her own hands to purposefully become a single mother? Should a child grow up without a father? Weren't families designed to have dads and moms so that children will receive training and nurturing from both a male and a female perspective?

Like many other gray areas in Christian living, this is an issue that does not have it's own passage of Scripture to clearly guide us and instruct us. There is no "Steps to Take If You're Single, Female and Want Kids Now!" set of verses in any book of the Bible that I can find.

For me, artificial insemination is a step too far. I know that there can be arguments made for or against other types of invasive surgeries or involved medical procedures as well (Should we be putting man-made or foreign objects into our bodies in order to prolong life or improve our health—pacemakers for hearts, plastic joints for knee replacements, metal implants, plates or screws, etc.? And why is or isn't that okay or acceptable?).

But in general, where does technology cross the line? Where do we take over and stop trusting God for his plans and his timing and his purposes for our lives? I wish I knew for sure, but I don't. All I can tell you is what my own personal convictions are on this matter, based on what I have gleaned from what I see in Scripture as to how God has designed a family.

I am a great proponent of the influence of a father in a child's life. My earthly father passed away almost twenty years ago now, and I can't imagine having grown up without his love, his guidance and his support of me in my life. My father helped to mold and shape me in ways that were different than my mother. In fact, I am convinced that because of my father's unconditional love (my dad was my biggest fan), that that is why I was not boy-crazy in junior high or high school (because I already had the love of my father!) and why I didn't struggle as much as some of my other girlfriends with insecurity when it came to boys and seeking their attention. As a result, how I view men today and how I relate to them is a direct result of my upbringing under the care of my earthly father. He greatly impacted my life, and I believe God planned that, purposed that and allowed me to have that important, formative time with my dad while we were both here on earth.

These days, when I see a woman going the artificial insemination route, the message that is communicated to me is that a man is not necessary in the makeup of the family that she is trying to create. Yes, his seed is necessary in order for an egg to be fertilized and a new life to be created. But the underlying message is that nothing else about a man is needed in order to parent this child or to establish a family unit with this child. That may or may not be a single woman's intent or her plan (consciously). But surely, subconsciously, is she not saying that a man is not fully needed in her family's equation, both now and in the future? And that she will go ahead and make her family with the resources that she has control of and that are at her disposal?

Sorry, but that's how I interpret it. And I'm sure I'll get some hate feedback on this one, but so be it.

I realize that life circumstances might dictate that someone unexpectedly—or against his or her wishes—becomes a single parent and many times this is out of someone's control. But for myself, I have no desire to purposefully set out on my own to be a single mother. I've seen how hard it is to parent when there is both a dad and a mom involved, and I believe it's hard enough when that is the case. I've observed my sister and her husband parenting their now older teens, and one time I asked my older sister which was harder—marriage or parenting. And she said, "Parenting, hands down!" Any time I babysat my niece and nephew on my own, I grew to understand that a little bit better. How in the world could any person do this on his or her own and do it well?

What is clear to me when I read the Bible is that not only did God create a man and a woman when he created the earth (and told them to "be fruitful and increase in number"), but that there is instruction for and commentary given about both dads and moms as it relates to the concept of family.

"Honor your father and mother, so that you may live long in the land the LORD your God is giving you" (Exodus 20:12).

'Each of you must respect his mother and father, and you must observe my Sabbaths. I am the LORD your God' (Leviticus 19:2).

Praise the Lord. Blessed is the man who fears the LORD, who finds great delight in his commands. His children will be mighty in the land; the generation of the upright will be blessed (Psalms 112:1-2).

Listen, my son, to your father's instruction and do not forsake your mother's teaching (Proverbs 1:8).

"The eye that mocks a father, that scorns obedience to a mother, will be pecked out by the ravens of the valley, will be eaten by the vultures" (Proverbs 30:17).

Children, obey your parents in the Lord, for this is right. "Honor your father and mother"—which is the first commandment with a promise—that it may go well with you and that you may enjoy long life on the earth. Fathers, do not exasperate your children; instead bring them up in the training and instruction of the Lord (Ephesians 6:1-4).

Wives, submit to your husbands, as is fitting to the Lord. Husbands, love your wives and do not be harsh with them. Children, obey your parents in everything, for this pleases the Lord (Colossians 3:18-21).

Likewise, teach the older women to be reverent in the way they live, not to be slanderers or addicted to much wine, but to teach what is good. Then they can train the younger women to love their husbands and children, to be self-controlled and pure, to be busy at home, to be kind, and to be subject to their husbands, so that no one will malign the word of God (Titus 2:3-5).

Yes, each of these verses is set in a different context and should be studied within its own set of parameters. But each verse also shows me that a husband and wife are important and that a father's role is very necessary and very purposeful in a family equation and in children's spiritual formation (which affects generations to come!).
Have something to say about this article? Leave your comment via Facebook below!
advertise with us
Example: "Gen 1:1" "John 3" "Moses" "trust"
Advanced Search
Listen to Your Favorite Pastors