He Said-She Said: Stop Thinking About Finding a Mate
Cliff Young & Laura MacCorkle, Crosswalk.com Contributing Writer & Senior Editor
Thursday, February 24, 2011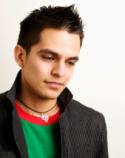 So what's a single to do to keep this kind of thinking in balance? Well, whatever anyone else does—or is instructed to do—when he or she is struggling with an issue in life: take it to the Lord in prayer!

Philippians 4:6-7 tells us:

Do not be anxious about anything, but in everything, by prayer and petition, with thanksgiving, present your requests to God. And the peace of God, which transcends all understanding, will guard your hearts and your minds in Christ Jesus.

I had the opportunity to hear Pastor Tim Keller of Redeemer Presbyterian Church (PCA) in New York City preach on this same passage recently, and what an encouragement it was to me. I especially liked the way he unpacked how we are to bring our requests to God. Praying with thanksgiving means that we are thanking God for what he has already done, is doing and will do—because if we knew what God knows and if we could see what God sees, then we would just go ahead and thank him for his protection and his perfect provision in our lives.

Make sense? It was a lightbulb moment for me to be sure. God already knows what is best for you and for me. And to that end, should we not just go ahead and be grateful for that and for his omniscience right off the bat?

Believe me, I know it's not easy. But if I truly believe that God is all-knowing and all-powerful and that he has a perfect plan for me and my life, then I should be able to rest in the knowledge that it is not meant for me to be married today. Tomorrow is another issue. But today, I can rest in knowing that I will "find my mate" whenever I am supposed to and that in the meantime—and that's the key word, meantime—he will guide me in the choices and decisions I am making as I live my life as a single adult.

So then, speaking of meantime, how should I be living today?

Well, to list out every verse that speaks to Christian living from the Bible would be … well, let's just say it would take a long time. So I'll just offer to you one of the passages that is most convicting to me from God's Word and which I think encapsulates what living out the gospel (God's love demonstrated to us and our response by demonstrating this love to others) really means:

Love must be sincere. Hate what is evil; cling to what is good. Be devoted to one another in brotherly love. Honor one another above yourselves. Never be lacking in zeal, but keep your spiritual fervor, serving the Lord. Be joyful in hope, patient in affliction, faithful in prayer. Share with God's people who are in need. Practice hospitality. Bless those who persecute you; bless and do not curse. Rejoice with those who rejoice; mourn with those who mourn. Live in harmony with one another. Do not be proud, but be willing to associate with people of low position. Do not be conceited. Do not repay anyone evil for evil. Be careful to do what is right in the eyes of everybody. If it is possible, as far as it depends on you, live at peace with everyone. Do not take revenge, my friends, but leave room for God's wrath, for it is written, "It is mine to avenge; I will repay," says the Lord. On the contrary: "If your enemy is hungry, feed him; if he is thirsty, give him something to drink. In doing this, you will heap burning coals on his head." Do not be overcome by evil, but overcome evil with good (Romans 12:9-21).

So that laundry list of instructions should be just about enough to keep us all busy and focused on others in the meantime, right? And maybe just enough to keep us in step with our primary purpose while here on earth: being ambassadors of the gospel and sharing the good news that Christ died for our sins.
Have something to say about this article? Leave your comment via Facebook below!
advertise with us
Example: "Gen 1:1" "John 3" "Moses" "trust"
Advanced Search
Listen to Your Favorite Pastors