He Said-She Said: When Parents Interfere
Cliff Young & Laura MacCorkle, Crosswalk.com Contributing Writer & Senior Editor
Thursday, May 26, 2011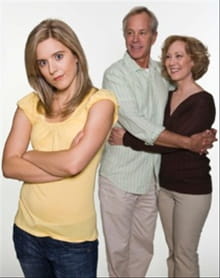 Outward signs of inward immaturity can symbolize lack of commitment and or irresponsibility found in the makeup of someone's character. But the absence of either a stable job or a home doesn't necessarily mean a man is not mature (that needs to be looked at on a case-by-case basis … see my previous "note"). I'm just saying that it can be an indicator of where a man is in his emotional growth—despite what his actual age is.
At this point I would recommend (if you have not already done so) seeking the counsel of those who are in spiritual authority over you. In your situation, this would include your pastor and/or a small group leader or an older couple you consider your "spiritual parents" and are your "covering" when it comes to input for major life decisions and who are involved in your growth as a Christian (Titus 2:1-8). Are they acquainted with and do they know your boyfriend? What is their perspective on your situation? Have you confided in them and have you prayed about this situation with them? What is the Lord telling them? Do they have confirmation one way or the other?
If you have confirmation from these individuals, then I believe you must continue praying (along with your boyfriend) and studying the Word for clarity until you feel certain that God is directing you toward marriage or not. He will give you a peace about it either way, and at that point you have some decisions to make. Do you trust God and will you obey him and follow the path he is leading you down (even if your parents disagree and disown you)? Or do you walk away from your boyfriend because you are afraid of disappointing your mom and dad and don't want to be disowned by them?
It's a very difficult decision, but I believe that if you are earnestly seeking the Lord in this matter that he will give you a clear answer and you will know what you are supposed to do (even if it doesn't make sense to you at the time).
If it is "yes, marry him," then you must sit down with your parents (perhaps with your pastor and/or others) and inform them of your decision to marry. Even though your parents may not understand or agree, it is imperative that you share from your heart and tell them calmly of your conclusions. You must also let them know that you love them and respect them as your parents and as individuals whom God chose to raise you and prepare you for the man you are now ready to marry. Even though you disagree with your parents (and if they still plan to disown you, you should acknowledge how painful that will be), you must show them that you honor them—no matter what. They may turn their backs on you, but you will not turn from them and will be the one whose arms will always be outstretched to them for reconciliation.
This isn't an overnight decision, I know. So make sure you give yourself enough time to think through this issue thoroughly and that you pray through the matter with fervor until you have received a definite answer. Take your time. Those who join you in this journey (pastor, spiritual parents, etc.) will want God's best for you and will undoubtedly help you to be cautious and careful in your decision making.
Hopefully, your parents will witness your example as they see you earnestly praying and seeking God's will for this matter in your life. I pray that they will be drawn to him as a result of your living testimony in this complicated situation (Matthew 5:13-16).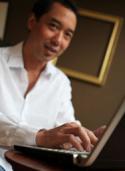 HE is … Cliff Young, a Crosswalk.com contributing writer and a veteran single of many decades. He has traveled the world in search of fresh experiences, serving opportunities, and the perfect woman (for him) and has found that his investments in God, career and youth ministry have paid off in priceless dividends.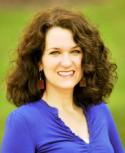 SHE is … Laura MacCorkle, Senior Editor at Crosswalk.com. She loves God, her family and her friends. Singleness has taught her patience, deepened her walk with the Lord and afforded her countless (who's counting anyway?) opportunities to whip up an amazing three-course meal for one.

DISCLAIMER: We are not trained psychologists or licensed professionals. We're just average folk who understand what it's like to live the solo life in the 21st century. We believe that the Bible is our go-to guide for answers to all of life's questions, and it's where we'll go for guidance when responding to your questions. Also, it's important to note that we write our answers separately (we think they sound eerily similar sometimes, too!).
GOT A QUESTION? If you've got a question about anything related to singleness or living the single life, please submit it to He Said-She Said (selected questions will be posted anonymously). While we are unable to answer every inquiry, we do hope that this column will be an encouragement to you.

Have something to say about this article? Leave your comment via Facebook below!
advertise with us
Example: "Gen 1:1" "John 3" "Moses" "trust"
Advanced Search
Listen to Your Favorite Pastors