"I Always Go For Non-Christian Guys"
Kris Swiatocho, Cliff Young
Thursday, December 13, 2012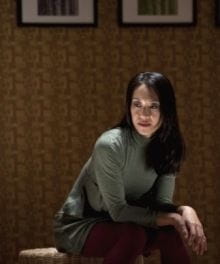 EDITOR'S NOTE: He Said-She Said is a biweekly advice column for singles featuring a question from a Crosswalk.com reader with responses from a male and female point of view. If you've got a question about anything related to singleness or living the single life, please submit it to He Said-She Said (selected questions will be posted anonymously).
QUESTION: I am a middle-aged, single lady who has never been married or in a serious a relationship. I always have feelings for non-Christian guys and I know that I shouldn't. I have had feelings for a non-Christian for 4 years guy. I know that he doesn't like me and I know that I should not like him, but I have deep feelings for him. All this time he has been dating other women, and is currently in a relationship. My questions are: 1) Am I not faithful to God and not putting Him as first, in that I always like non-Christian guys? 2) How do I get rid of the feelings for this guy I like? We are good friends and work in the same company, with no intention of changing jobs. 3) If I struggle as a single, and having never been in relationship, is it because I've not had enough faith in God?
HE SAID:
Many of us have lived a majority of our years seeking the Lord and His desires for us, especially in regards to relationships. However, we live in a secular world and we grow to accept, enjoy and even yearn for those things of the world sometimes.
"Everything is permissible"--but not everything is beneficial. "Everything is permissible"--but not everything is constructive. 1 Corinthians 10:23
Don't beat yourself up over your "attraction" to a non-Christian guy. You recognize this isn't the most beneficial thing for you and you have not acted on your feelings. God understands the world we live in and knows the temptations we face.
This is in no way a "green light" or an open invitation to pursue all those "unequally yoked" we are attracted to nor date those whom we do not share the same beliefs, nevertheless we are ultimately called to befriend non-believers and share our lives with them in hopes of leading them to the saving knowledge of Christ. Being "faithful to God" is living in this manner.
You will be his witness to all men of what you have seen and heard. Acts 22:15
As for a "formula" to get rid of the feelings you have for a person, I have yet to find one. Since distancing yourself isn't an option, carefully consider (and even scrutinize) his life, ways, and what truly makes him tick, especially in regards to his heart, you may find your feelings begin to diminish.
What I have found to be most attractive is a person's God-blessed passion, their love for the Lord and how that is expressed through their actions.
Never having been in a relationship is no reflection of one's faith in God. I have witnessed some of the most unfaithful "Christians" who never have a shortage of "opportunities" to date or be in relationships, while faithful servants of the Lord rarely having any.
I would like to believe God protects some of His followers for that special one He has prepared.
And we pray this in order that you may live a life worthy of the Lord and may please him in every way: bearing fruit in every good work, growing in the knowledge of God. Colossians 1:10
Recently on He Said-She Said
Have something to say about this article? Leave your comment via Facebook below!
advertise with us
Example: "Gen 1:1" "John 3" "Moses" "trust"
Advanced Search
Listen to Your Favorite Pastors