How Do I Get through a Holiday Party Alone?
Cliff Young & Laura MacCorkle, Crosswalk.com Contributing Writer & Senior Editor
Thursday, December 15, 2011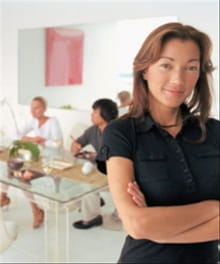 EDITOR'S NOTE: He Said-She Said is a biweekly advice column featuring a question from a Crosswalk.com reader with responses from a male and female point of view. If you've got a question about anything related to singleness or living the single life, please submit it to He Said-She Said (selected questions will be posted anonymously).
QUESTION: The holidays are really hard for me. I dread going to family gatherings or work functions or parties with friends when I don't have a date or anyone to go with me. Am I wrong to feel this way or what can I do to just push through these feelings and still enjoy being with other people?

HE SAID: From a perpetual card-carrying member of the holiday "kid's table," I understand.
What you are experiencing is pretty common among us "longer than expected" singles and you are not wrong to feel this way. Social gatherings, parties and other "and guest" situations can be discouraging, and holidays seem to intensify and exacerbate the feelings of "aloneness." However there are ways to make it through these difficult months not only unscathed, but also rewardingly.
The first step is to take your mind off of yourself.
I am reminded of this each day when I see one of our military servicemen or women. They place themselves in harm's way for our freedoms so we can have the opportunities to "dread spending time with family or friends."
Don't approach this time of year with anxiety or trepidation based upon your marital status, but rather with an eagerness to exemplify the significance of the season through what God commands us to do, "Love the Lord your God" and "Love your neighbor as yourself" (Matthew 22:37-38).
The holidays may be the only time a non-believer is receptive to hear God's message.
Instead of worrying about attending these seemingly "couples-only" events alone, seek ways you can bring joy, live out God's love and impact others. In other words, attend these functions with the aspiration to share who God is.
We are blessed to know this time as a celebration of God's gift to us in his Son. In the busy-ness of the season, we sometimes forget and begin worrying more about our own desires than his.
Don't allow yourself to come before him this year. Enjoy your events to the fullest through him.

SHE SAID: Sometimes it seems like all of life as a single adult is like one giant extravaganza that you must attend by yourself. It's not always fun, but sometimes you've got to put on your big girl/boy pants and just go for it. Such is a holiday gathering, and such is life.
But let me recommend a "social plan" that you can put into place before going to your next family gathering, work function or holiday party. I think it might help.
First, do a little recon work and find out who is going. That's right. See who you know who's going to be there. And then find your "buddy." It's up to you whether you ask that individual (or it could be a couple) beforehand to be your buddy who will stick close by for the event you're attending. If you're good enough friends, coworkers or family members, you can have a pre-event conversation where you confide in them that it's hard for you to attend these types of shindigs alone and you'd be pleased as holiday punch if this person would let you be his/her buddy (Hebrews 13:1) for the evening (I've done that before, and it's been a big help!).
Recently on He Said-She Said
Have something to say about this article? Leave your comment via Facebook below!
advertise with us
Example: "Gen 1:1" "John 3" "Moses" "trust"
Advanced Search
Listen to Your Favorite Pastors