Is There Anything Special About Marriage?
Kris Swiatocho, Cliff Young
Thursday, March 28, 2013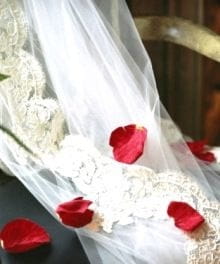 EDITOR'S NOTE: He Said-She Said is a biweekly advice column for singles featuring a question from a Crosswalk.com reader with responses from a male and female point of view. If you've got a question about anything related to singleness or living the single life, please submit it to hesaid-shesaid@crosswalk.com (selected questions will be posted anonymously).
QUESTION: It seems men will not date a woman these days unless she sleeps with him. It's expected that if you're dating, then you must have a physical relationship. Many wonderful if a woman has a fear of intimacy if she doesn't submit to a man's carnal desires from the outset. Whatever happened to dating to get to know each other? The problem only seems to get worse with age. I have just turned 30, and when I express that I believe dating should be for getting to know each other and sex should be saved for marriage, I find myself dropped right away (or called any number of unprintable names). While I would rather know sooner than later that the man I'm talking to is not actually interested in me, I am left with a burning question: how are women these days supposed to enjoy relationships without feeling like a whore? Do men really not value anything other than free sex?
HE SAID:
I am so sorry you have had to endure that sort of treatment from those I (only) share gender with.
Maybe I am "old-fashioned," missed the "Single Guy's Dating Manual Code of Conduct" updates or just terribly out of touch with the dating scene, but I am one who doesn't believe nor behave in a manner you have sadly been a part of, or at that rate know of many single guys who carry that expectation or spend time with those who seek "conquests" in their dating encounters.
I am not naïve to think it doesn't happen (because I know it does…and often), but have to somewhat wonder where you're finding these guys (or where they are finding you).
I understand our society has a lack of ethics and "morals" (to say the least), "sleeping with an acquaintance" is portrayed throughout the media as a common practice, and "saving yourself" for marriage is an outdated and archaic practice among non-believers, however, I know for a fact there are guys out there who don't feel the physical aspect plays a major nor immediate role in a pre-marriage relationship.
As we get older, it does seem as if more and more people "give up" (or give in to) their moral standards or "justify" their weakness on age, society or God's "unresponsiveness." Whatever the pressure, urge or opportunity, we shouldn't ever allow someone to talk us into having sex and out of our morals.
If ever presented with the line, "If you loved me, you would sleep with me," the response should be, "If you loved me, you wouldn't ask!"
There are men who value a woman who have abstained from pre-marital sex and have also done the same. The key is making you known in places where those kinds of men are, be it church or other activities.
Our Heavenly Father rejoices over YOU and all those who make a decision to deny a male "suitor's" (term used very lightly) carnal desires, and stand up for your values. You are precious and priceless in His eyes, and there is nothing in this world that compares to that. Whatever worthless, negative or hurtful opinion someone has of you for not caving into his selfish desires doesn't change how your Father feels about you.
Recently on He Said-She Said
Have something to say about this article? Leave your comment via Facebook below!
advertise with us
Example: "Gen 1:1" "John 3" "Moses" "trust"
Advanced Search
Listen to Your Favorite Pastors