Will God Grant Me the Desires of My Heart?
Cliff Young, Debbie Holloway
Thursday, September 13, 2012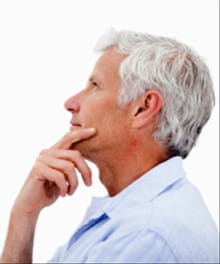 EDITOR'S NOTE: he said-she said is a biweekly advice column for singles featuring a question from a Crosswalk.com reader with responses from a male and female point of view. If you've got a question about anything related to singleness or living the single life, please submit it to he said-she said (selected questions will be posted anonymously).
QUESTION: As a single Christian (49 years old) I have asked myself many times, "If God gives me the desires of my heart, why am I still single?" Starting at age 24 I raised my niece and nephew in the absence of their parents, took care of my step-grandfather when he took ill (his children refused to look after him) took care of my sick, aging parents, looked after both sisters when diagnosed with cancer and took care of their children. I felt God put these tasks on my heart, and I have no regrets. Although not perfect, I strive daily to treat others right, pray for others, and read the word daily. I attend church, Sunday school and bible study. I know that I am blessed, I believe in the power of prayer, and I have seen many blessings and miracles of my Savior. But I feel God has forgotten me. I have a hard time dealing with singleness; I never thought I'd be dealing with it at this age.
Scripture reads "Trust in the LORD and do good; dwell in the land and enjoy safe pasture. Delight yourself in the LORD and he will give you the desires of your heart. Commit your way to the LORD; trust in him and he will do this: He will make your righteousness shine like the dawn, the justice of your cause like the noonday sun. Be still before the LORD and wait patiently for him…"
Please help me to understand this Scripture fully.
HE SAID:
I truly understand where you are coming from and know for a fact you are not alone in your feelings. Most Christian singles, at one time or another, struggle with the seeming conflict between seeking and doing God's will, and their own personal desires.
I suspect many of us also share some sense of resentment or abandonment after years of trying so hard to follow His commands, while waiting for our own hopes, prayers and expectations to be met.
Even Jesus questioned God's intent at one point.
My God, my God, why have you forsaken me? Matthew 27:46
I know this provides little consolation for those debilitating doubts, recurring questions, internal struggles, lonely nights and uncertain future, however, maybe we can discover a plausible explanation and some optimism since so many of us are going through this similar experience.
At first glance, Psalms 37:1 seems almost too simplistic – trust in Him and He will give you what you want, eventually.
Try absorbing this passage in a more individual way spoken directly from the loving, caring Father He is (and wants to be to us) by listening to Him recite this personally to you (substitute "the Lord/Him" with "me," and "He" with "I").
When I hear His words in this way, I know there is more for me to do in service to Him, that He loves and cares about me and in His time He will provide the desires of my heart. The more I grow in the knowledge of Him and His will for me, the more endurance I have to wait patiently for God's best for me, not just my immediate wants.
Jesus had His share of personal struggles on earth, yet He came to a point of peace with His Father.
Recently on He Said-She Said
Have something to say about this article? Leave your comment via Facebook below!
advertise with us
Example: "Gen 1:1" "John 3" "Moses" "trust"
Advanced Search
Listen to Your Favorite Pastors