I Love/Hate Being Single
Kris Swiatocho, The Singles Network Ministries
Thursday, April 19, 2012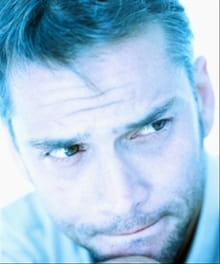 "I love being single because . . . I hate being single because . . . " is my new topic that I have been discussing with singles from every walk of life lately. From widows to single parents to never marrieds to twenty-somethings, from black, white, Hispanic and Asian, I have asked the same question: "What do you love/like about being single and what do you hate/dislike?"
"Well, to be honest, I don't like anything about being single. What is so great about it?" said one single woman named Missy. "I mean, isn't it wrong to be single? Shouldn't everyone be focused on being married? If I told you what I liked about being single, God might think I want to stay single. I just can't do that . . . stay single."

Wow. Did I hear what I thought I heard? Talking about what is good or what you liked about being single might tell God you are OK with it and as a result, keep you there? As I spent some extra time with Missy, I shared with her the value of being single—that there are some great things. But I will share more on that later. In the meantime, I want to share with you what some others have said about what they loved or hated about being single. As I asked these questions, I was encouraged to hear some of the answers. Some of you are truly happy and content where God has you while others are still struggling. I pray as you read that you will allow the Lord to ask you these same questions and be honest with him in your answers. They just might surprise you.

---

What do you love/like about being single? What do you hate/dislike about being single?

Joan, single mom with grown kids, 50 . . .
LOVE/LIKE: What I love about being single is how God uses me regardless of my marital status. I get joy from being able to be flexible and fluid to pursue dreams, goals and assignments as the Lord lays them out. I like the relational capital that is available to me. I meet people at social events, meetings, in ministry, through friends and a variety of ways. It is through building relationships that I am able to cross-match spiritual gifts and natural ability as the Lord leads me. Plus, it's fun! I enjoy that my life is complete in him, as I am not standing idly by waiting for God to give me a mate. I can move in the things of the Lord with boldness, confidence and complete joy.
HATE/DISLIKE: Truthfully, how utterly shallow others' perception is of being single. I personally don't like to see others limiting themselves because they don't have a mate. Probably at my life stage as an empty nester, I miss the physical intimacy the most.

I love Joan's attitude regarding her singleness. She has finally learned that this is a season to do what God wants her to do. That whether you are married or single, the goal is the same—to pursue the Lord and what he wants.
So then let us pursue what makes for peace and for mutual upbuilding (Romans 14:19).

Eric, divorced, single dad with a child, 49 . . .

LOVE/LIKE: I like that I am free to do what I want without having to get approval and compromise on every decision. Just deciding where to eat requires approval when you are married. I like that I can date or not date depending on my mood. I love that when I travel it is half price. Marriage is compromise. Single is a great time to appreciate who you are, work on what you want to become, and do it without scrutiny. I loved having a family, but since that didn't work out, I love being a single dad.

HATE/DISLIKE: I hate being divorced for my child.

Eric may be able to do what he wants now, but he still needs to live an example worthy for his child and God. I love that he is aware of how his divorce has affected his child. My own mother grieved the loss of her first marriage and how it affected her kids. But she knew she had to divorce. But through her time of singleness, of being a single mother, she led by example. She often spoke of her mistakes, while allowing us to see her pain. She made sure she would live a life worthy of the Lord, living the example we needed to see. I would encourage Eric to remember his child is watching him as well as others.
Have something to say about this article? Leave your comment via Facebook below!
advertise with us
Example: "Gen 1:1" "John 3" "Moses" "trust"
Advanced Search
Listen to Your Favorite Pastors