I Love/Hate Being Single
Kris Swiatocho, The Singles Network Ministries
Thursday, April 19, 2012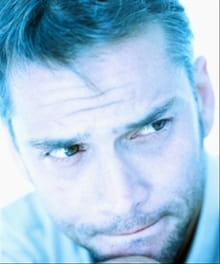 Don't lord it over the people assigned to your care, but lead them by your own good example (1 Peter 5:3).

Rob, always single, 25 . . .
LOVE/LIKE: I have never really thought about it too much. I guess I just like the freedom of my singleness, of being young and single. I know I am going to get married. I look forward to that.
HATE/DISLIKE: I like having a girlfriend so when I don't, I usually work toward having one. I guess I don't like being alone.

When I heard Rob's answer I just smiled as he was so optimistic about life. He just knew he would be married, so being single wasn't that big of a deal right now. He also felt he was still a kid in many ways, not having to worry about such serious matters. What concerned me about Rob was the fact that he always felt he had to have someone, even at his young age. Why was this? Had he been left alone as a child too much? Had his parents divorced, and he felt abandoned? What doesn't seem like a big deal now will grow over time. He will end up going from one relationship to another with no real commitment. My advice to Rob was that he learn to be alone with the Lord only. That being alone could be a wonderful thing as it allows time to get to know yourself. It allows time to make changes. If you only see yourself as a double, then how does the Lord truly know who YOU are?
"Behold, the hour is coming, indeed it has come, when you will be scattered, each to his own home, and will leave me alone. Yet I am not alone, for the Father is with me. I have said these things to you, that in me you may have peace. In the world you will have tribulation. But take heart; I have overcome the world"(John 16:32-33).
Susie, always single, 32 . . .
LOVE/LIKE: The freedom to spend more time in my work, and (selfishly) the freedom to build my schedule.
HATE/DISLIKE: I'd love to have a partner, someone who is looking out for me, protecting me, challenging me, etc.

Susie, I know firsthand, has learned to be very independent. She has had to rely on herself through the Lord's help to get through life. Due to the type of work she does, it requires a lot of time. Time that if she was married would be jeopardized. She knows it's a catch-22. Sometimes her work gets in the way of personal relationships. She loves what she does but sometimes questions that maybe a different career would help get her a mate. My advice to Susie is to simply know God can bring a mate anywhere. But to continue to pursue the path he has given her. And to know God is your mate and he is the one protecting, looking out and challenging you. I know it's something we all know . . . but do we really believe it?
"Be strong and of good courage; be not frightened, neither be dismayed; for the Lord your God is with you whenever you go" (Joshua 1:9).

Mike, widow, single dad with kids, 38 . . .
LOVE/LIKE: The incredible 1-on-1 with my kids. The freedom to choose by myself.
HATE/DISLIKE: Lack of support and encouragement, dating (and the lack thereof), and isolation from others.

When I read Mike's answer in regards to lack of support, encouragement, and the isolation, it brought to mind my own feelings as well. Married people for the most part do not get what being single is about. They ignore us, are afraid of us (it might rub off), keep us from serving in leadership at our churches, never call us to see if we need help, etc. And if you are a single parent, they forget about the extra needs you might have. If we are truly one body with many parts, what has happened to the other parts? I join Mike in prayer that married adults would seek to build friendships with singles, learning about who we are, support and encourage us. Remember, unless you do die when your spouse dies, you will be single (just like Mike). Then what are you going to do with your life?

On another note, if you are feeling isolated due to not getting involved and serving at your church and not attending, then you need to make some changes. Sometimes this lack of support may be solely because people do not know what you need. Involve yourself in the body and see how the body may become involved in your life.
Have something to say about this article? Leave your comment via Facebook below!
advertise with us
Example: "Gen 1:1" "John 3" "Moses" "trust"
Advanced Search
Listen to Your Favorite Pastors