I Love/Hate Being Single
Kris Swiatocho, The Singles Network Ministries
Thursday, April 19, 2012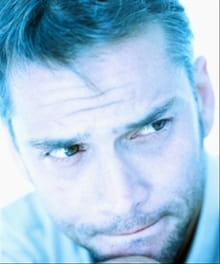 Then he returned to his disciples and found them sleeping. "Simon," he said to Peter, "Are you asleep? Could you not keep watch for one hour?" (Mark 14:37).
Raul, always single, 45 . . .
LOVE/LIKE: Nothing, there is nothing I like or love.
HATE/DISLIKE: I don't think the majority of us were supposed to be single. I don't know why God hasn't given me a spouse. I hate everything, everything about being single. Jesus had his cross, I guess I have mine, too.

Can we say angry? Can we say they might need some counseling? Please don't get me wrong. I totally understand where Raul is coming from. There is a point when you feel called to be married and when it doesn't happen you can get very frustrated with God, especially if you have done your part. Oh, wait a minute, define "your part." Why does God allow some singles to get married and others not? Well, I don't have a perfect answer for you, however, I do know that some of us are not healthy enough to be married. Sure, we could just get married and it be horrible, ending in divorce. But is that the answer?
I think some singles are single because they are not facing their junk, their pain, their past mess. I believe God is not going to bless them with a spouse until they get healthier, so that their marriage is healthy. Some singles are single due to sin such as being in personal debt/abusing credit cards, laziness, selfishness, etc. But others are single because I believe with my whole heart it is not the path God is leading them on. For God's purpose is far above anything we could come up with. So I know some of you are still angry with God but considering we are on this earth for such a short time, perhaps this anger should be directed to be used in the right way. In the meantime, get some counseling to find out if there is anything in you that needs to be dwelt with.
You have made known to me the path of life; you will fill me with joy in your presence, with eternal pleasures at your right hand (Psalms 16:11).

See if there is any offensive way in me, and lead me in the way everlasting (Psalms 139:24).

LaTonya, divorced, no kids, 48 . . .
LOVE/LIKE: I like being single because I get to meet a lot of people like me who have gone through a bad marriage. I can be a support for them, encourage them. I also like being single because I found out what I do want in a marriage and what I don't want again.
HATE/DISLIKE: Missing the intimacy that I had with my ex-husband. Once you have had that level of closeness with someone, it's hard to not want it again.

Thank you, LaTonya, for seeing how your past, your mistakes and even some of your right choices could help someone else going through the same thing. I remember years ago my mom asked me why I share so much about my past. I told her that everything that has happened to me (whether my choice or the Lord's) is used by God to help others. Through my own mistakes, God has shown me his forgiveness and his plan for healing. As singles, we need to be available to help others in their journey.

If it is encouraging, let him encourage; if it is contributing to the needs of others, let him give generously; if it is leadership, let him govern diligently; if it is showing mercy, let him do it cheerfully (Romans 12:8).

Pam, divorced, single mom with a child, 34 . . .
LOVE/LIKE: I love my independence and no accountability. I do what I want when I want including eating, spending my money and time. Because I have been married and single, I realize as a single I am more apt to try new things.
Have something to say about this article? Leave your comment via Facebook below!
advertise with us
Example: "Gen 1:1" "John 3" "Moses" "trust"
Advanced Search
Listen to Your Favorite Pastors