In the Midst of Trials ... But God! – Part 2
Dr. Paul J. Dean, Crosswalk.com Weblogs
Wednesday, April 05, 2006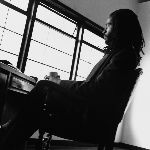 By way of application, as a result of my adversity over the last few months (read Part 1 here), God has instructed me in the way of compassion when another person is in pain whether slight or severe. How I weep over maimed soldiers coming home from Iraq. And yet, how my heart also goes out to children in my church when they scrape their knees.
God has instructed me in the way of humility when another person is in trouble whether slight or severe. Let us not judge what others are going through and how they react. But, rather, let us reach out to them with hearts of compassion and the love of Christ.
God has shown me that discouragement is real and cannot just simply be shaken off without His intervention. One day in eight months, the day after surgery, I was discouraged, and surprised at it. I could not shake it off. But, God brought to mind those whom I know who have been suffering for such a long time. Do they face discouragement? O, how we must pray for them and reach out to them! I plead with God for them with a renewed sense of vigor.
God has given me a glimpse as to just how awful sin really is. Trials are a result of the fall and the curse placed upon this world. Our pain and suffering demonstrate to us just how great our sin against God really is and how grieved His heart is over sin and what it cost Him to deal with our sin through the infinite suffering of our Lord and Savior Jesus Christ.
The point is that we know God is up to something when various trials fall upon us. Our trials are not senseless. Our trials are designed. In 1982, touching down after spending over two-hundred days in space, two cosmonauts could not walk for a week. They experienced dizziness, high pulse rates, and heart anomalies. Their muscles were atrophied by virtue of being weightless for so long. And so, an exercise program was implemented and a special suit was designed for that program. The suit was laced with elastic bands and resisted the movements of the men and thus forced them to work their muscles to bring them back to strength. If I go to the weight room and put tension on my biceps every other day for the next year, I will develop strong biceps. Beloved, we are in God's weight room. How He strengthens us in the trial!
Fourth, in the midst of trials, we must remind ourselves that we have a glorious purpose. Paul wrote that what had happened to him, his imprisonment, had actually turned out for the furtherance of the gospel. He noted that "it [had] become evident to the whole palace guard, and to all the rest, that [his] chains [were] in Christ (Philippians 1:13)." Among other things, he had opportunity to preach to the palace guard. Of course, God gave me personal opportunity to witness and give testimony to His glory and grace so many times during this period. Look for those opportunities that come especially as a result of your affliction and thereby receive grace upon grace in the work of the Lord.
Paul also noted this:  "Most of the brethren in the Lord, having become confident by my chains, are much more bold to speak the word without fear (Philippians 1:14)." Our church eldership functioned just fine without me. In fact, they really did not need me while I was away. What ministers of the gospel they are!
Of course, I have a renewed commitment to the gospel ministry myself as God has granted me deliverance in this life. Never forget, our glorious purpose is the gospel of the grace of the Lord Jesus Christ.
On the Monday before my surgery, we were out of town with my son's high school swim team. That day, I sat practically motionless in my wheel chair for the better part of twelve hours. On the way home, I was having some back and leg pain. And then, at sixty-five miles per hour, we blew a tire. As we pulled off the highway, some other parents and the swim team bus pulled off as well (my wife was driving the bus). I was hurting, worried about the kids getting out of the bus on the side of the road, the fact that I had a donut for a spare tire, the fact that it was late, and the fact that we were still one-hundred fifty miles from home. I told the kids to get on the bus, two of the men changed my tire as I could not, and afterward, as I did not want to risk another blowout on the donut or the tire that we had actually simply plugged the day before, I asked my family if we could check into a hotel. They agreed. We pulled off the interstate and promptly got lost!
Have something to say about this article? Leave your comment via Facebook below!
advertise with us
Example: "Gen 1:1" "John 3" "Moses" "trust"
Advanced Search
Listen to Your Favorite Pastors