Jesus … Single Like Me: He Modeled Leadership
Kris Swiatocho, The Singles Network Ministries
Tuesday, March 29, 2011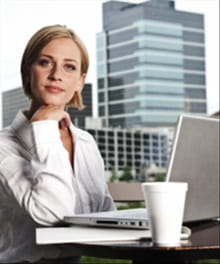 Jesus lived his life as a single adult till his death. Because he lived his life as a single adult, he understands every aspect of what you and I are experiencing today. This series examines the "singleness" of Christ in relation to our singleness with the hope you will be encouraged to walk this journey you have been given. A journey that not only leads to the cross for our salvation but to his resurrection for our future.
"Hey Kris, we would like to have you lead this year's singles retreat. We will give you some general guidance but would like to see what you come up with on your own and with your team. Let us know what you need from us," said the singles director of my singles group.
It was 1992 and I was serving on the leadership council of a large singles metro group in Raleigh, NC. We had about 400 singles actively coming each week. Every year they would host a singles retreat in a city near the coast or the mountains. I had attended these retreats and even served, but I had never led one on my own. This would be a huge undertaking. Was I ready? Was I prepared? Where did I start? Who did I need to call? Where would I begin? I didn't know it then, but this one event in my life would be so pivotal in my walk as a Christian and my development as a leader. With this one event I would learn: 1) what true leadership was about; 2) how to build and maintain a team; 3) how to enjoy the journey; 4) and how to listen to God for his guidance in every part.

So the task was at hand. So where would I start? Should I find a place, a date, cost, design a logo, a theme? Ugh. There was so much to do, and I was clueless on the best place to start. So I decided the first thing to do was to pray. Pray for God to guide me in his direction versus my own. Pray for God to bring me a team to help lead this event. I opened my Bible to John 6:1-14.

Some time after this, Jesus crossed to the far shore of the Sea of Galilee (that is, the Sea of Tiberias), and a great crowd of people followed him because they saw the signs he had performed by healing the sick. Then Jesus went up on a mountainside and sat down with his disciples. The Jewish Passover Festival was near. When Jesus looked up and saw a great crowd coming toward him, he said to Philip, "Where shall we buy bread for these people to eat?" He asked this only to test him, for he already had in mind what he was going to do. Philip answered him, "It would take more than half a year's wages to buy enough bread for each one to have a bite!" Another of his disciples, Andrew, Simon Peter's brother, spoke up, "Here is a boy with five small barley loaves and two small fish, but how far will they go among so many?" Jesus said, "Have the people sit down." There was plenty of grass in that place, and they sat down (about five thousand men were there). Jesus then took the loaves, gave thanks, and distributed to those who were seated as much as they wanted. He did the same with the fish. When they had all had enough to eat, he said to his disciples, "Gather the pieces that are left over. Let nothing be wasted." So they gathered them and filled twelve baskets with the pieces of the five barley loaves left over by those who had eaten. After the people saw the sign Jesus performed, they began to say, "Surely this is the Prophet who is to come into the world." Jesus, knowing that they intended to come and make him king by force, withdrew again to a mountain by himself.

Jesus, single like me, in this one passage showed me how to be a true leader. As a single I can be a leader of whatever God wants me to lead. It comes down to my obedience, my willingness and his guidance. So many times in churches I believe married people think singles are not grown up enough to lead. We are not mature enough to be on finance committees or serve in leadership. Very rarely do you hear about a single pastor leading a church. But wasn't Jesus single? If Jesus were alive today in human form, would he have been able to get a job pastoring? Jesus teaches in this passage the importance of following God over man. Man will always limit you due to his own insecurities. God will limit you only in his preparation of your future.

What Jesus Teaches About Leadership:

1. To heal the body whereby heals the soul: So here is the situation. Jesus has just finished healing a bunch of folks. Through this physical healing, he is also healing emotionally and spiritually. Jesus teaches us that we must first reach people through felt needs such as hunger, physical and emotional pain, finances, etc. When we meet these physical needs, people are more open to receiving other needs such as salvation. They are more willing to trust and listen to you. They are more willing to build a relationship.
Have something to say about this article? Leave your comment via Facebook below!
advertise with us
Example: "Gen 1:1" "John 3" "Moses" "trust"
Advanced Search
Listen to Your Favorite Pastors