Kingdom Singleness
Renea McKenzie, Probe Ministries
Thursday, December 10, 2009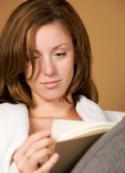 Sometimes it is appropriate and necessary and loving to give the other person his space or to stop returning her phone calls. Sometimes it isn't. Sometimes I wish God designed our relationships to be governed by clear-cut, black and white formulas: do this, get this result … always. But he didn't. God designed our relationships to be governed by faith. So we have to work hard to live counter-cultural lives, acting out according to God's script rather than what's socially expected of us. Smit's exhortation to consider what motivates our behavior is key. Are we responding lovingly or selfishly? And while motives cannot always be wholly separated or distinguished in such a clear-cut way, God always honors the search.
Smit has in Loves Me, Loves Me Not some very powerful exhortations for the church that I appreciate on two levels: one, she forces readers to think seriously about New Testament teachings on marriage, family, and singleness; and two, she gives singles in the church a voice, in part simply by writing a book that addresses the lives of unmarried folk in a thought-provoking, holistic, and meaningful way. If my brief look into the book has sparked your interest, and if you want the specific, and I think rather good, suggestions Smit makes as to how we can pursue loving virtue in our relationships, be sure to pick up a copy of this singular book.
Why We Need Another Book about Sex
Lauren Winner, author of girl meets god and, recently, mudhouse sabbath, put out a book in 2005 titled Real Sex: The Naked Truth about Chastity.5 And that's exactly what Winner designs to d talk about sex in a realistic fashion, from a biblical worldview, that allows us to get past various myths, including the highly eroticized and romanticized beliefs about sex we frequently absorb from both the world and the church.
You're familiar, no doubt, with the statistics on Christian sexuality. We don't stand out as very different in our sexual behavior, which means our basic beliefs and ideas about sex must not be that different either. If all those books in the "Christian living" section of the bookstore aren't helping us develop ideas regarding our sexuality that differ from social norms, if they aren't helping us believe that what the Bible has to say about sex is relevant and true, something isn't right. So what makes Winner different? Real Sex offers an alternative to the magazine-like "Seven Secrets to Sexual Purity" by stretching beyond spoon-fed "dos and don'ts" derived from proof-texted Scripture, and instead presents the case for sex within marriage from a holistic, biblical view of who we are and how we relate in the world sexually.
From the creation-fall-redemption narrative presented in the arc of the gospel, Winner posits that an important part of who we are is that we are embodied, and the main way in which we relate in the world sexually is communal. Chapter three is aptly titled "Communal Sex: Or, Why Your Neighbor Has Any Business Asking You What You Did Last Night," and helps remind us that community is a part of the creational order; we were created in and for community. And though we have fallen from God's original order for creation, he has, throughout history, made a way for his people to live redeemed, creational lives. When Jesus Christ came embodied to earth, he came as the Way, finally making it possible for those who believe to no longer live under compulsion of the fallen, distorted patterns of the flesh, but rather in habits redeemed and restored to God's creational intent. Winner reminds us that Scripture flies in the face of our over-individualized, over-privatized American way, exhorting the community of the faith to be intimately involved in one another's lives. She puts it this way:
Have something to say about this article? Leave your comment via Facebook below!
advertise with us
Example: "Gen 1:1" "John 3" "Moses" "trust"
Advanced Search
Listen to Your Favorite Pastors