Lead a Life Worthy of Your Calling: The New Has Come
Cliff Young, Crosswalk.com Contributing Writer
Thursday, February 17, 2011


Even now as I write this article and contemplate my list of things that need to be taken care of, I purposely listen for "Larry's catch phrase" ringing in my ears—"Git-er-Done." I find myself to be so much more effective and successful when I take note of Larry's voice instead of my own.

Whenever the thought of a task is quickly followed by an excuse, denial or blame, I know I'm in trouble.

Have you ever asked a friend, co-worker, or family member (even yourself) why something isn't completed and the first words you heard were, "I was going to, but. …" "I was, before 'so-and-so.'…" "I can't right now because. ..." "I'll do it when. ..." The most popular "resolution" every year is to lose weight and get in shape; yet months or even weeks later many have given up ... and for a number of "good reasons." The same thing "happens" for many Christians who are determined to have a better prayer and devotional life. Don't wait, don't blame, don't make excuses, and don't allow the busyness of life to get in the way with doing what we need to do. We all have hundreds of things on our list each day, and the only way to get through them is to do them.

God doesn't say, "When you get around to it, go and make disciples", "Knock when you get the chance, and the door will be opened", "Seek whenever and my kingdom will be given." He commands us to "Go now", "Knock now", and "Seek now." Great intentions don't complete tasks, doing them does, so just "Git-er-Done."

But do not forget this one thing, dear friends: With the Lord a day is like a thousand years, and a thousand years are like a day. The Lord is not slow in keeping his promise, as some understand slowness. He is patient with you, not wanting anyone to perish, but everyone to come to repentance (2 Peter 3:8-9).

God has given us all a gift—the gift of life and the gift of salvation. He has blessed us with amazing abilities and incredible opportunities, some of which many of us have not even tapped into. Some approach life and each day as something just to "get through" rather than as God desires—an opportunity to grow closer to him and utilize the blessings he has given us to touch others.

We don't understand his ways, nor can we comprehend his timing. We cannot fathom what our Father knows or has planned for each of us, but he has been patient with us as we try to figure it out and live it out.

Don't allow the disappointments of yesteryears squander more time or rob you of the blessings of today. Don't allow the memories of the past cause you from stepping out and living in the present. God wants us to spend time with him and to do those things he commands us to and the only way to accomplish these things (along with all of the other "life" stuff), is to not be complacent and to do them, no excuses.

If we view every challenge as an opportunity to serve him rather than seeing every opportunity as a challenge, we will grow closer to him and have no regrets at the end of the year or at the end of our lives.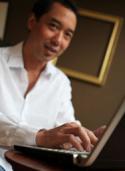 Cliff Young is a contributing writer to Sandlot Stories (ARose Books), as well as the monthly column, "He Said-She Said," in Crosswalk.com's Singles Channel. An architect and former youth worker, he now works with Christian musicians and consults for a number of Christian ministries. Got feedback? Send your comments and questions to CYdmg@yahoo.com.
**This article first published on February 17, 2011.

Have something to say about this article? Leave your comment via Facebook below!
advertise with us
Example: "Gen 1:1" "John 3" "Moses" "trust"
Advanced Search
Listen to Your Favorite Pastors