Leadership by Discipleship
Kris Swiatocho, The Singles Network Ministries
Tuesday, July 12, 2011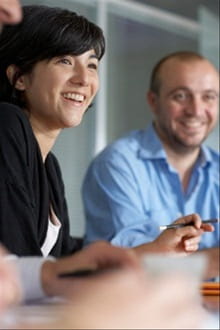 EDITOR'S NOTE: The following article is part of the Jesus . . . Single Like Me series.
Jesus lived his life as a single adult till his death. Because he lived his life as a single adult, he understands every aspect of what you and I are experiencing today. This series examines the "singleness" of Christ in relation to our singleness with the hope you will be encouraged to walk this journey you have been given. A journey that not only leads to the cross for our salvation but to his resurrection for our future.

It's another Saturday morning, and I am about to teach a singles ministry leadership breakfast. I love teaching on leadership, as I believe it's the core of our ministries. Prayer is what starts it, leadership is what grows it and relationships are what maintain it. Well, it was freezing that morning. I knew the leaders who were coming had preferred to stay under the covers in their warm beds. Why in the world were they coming to this breakfast anyway? Why in the world did some of them get up at 4 a.m. to drive three hours to be here? Why would folks who are not paid to lead singles want to know more about leadership? Why would God use me in such a way to show them?
Because even after many years of teaching on leadership, writing blogs, articles, promoting my resource Web site, not to mention all the other zillion resources that are out there on leadership, leaders are still asking the same questions. Why? Because they are still not doing what needs to be done to begin with. The enemy has cleverly diverted our efforts to build our ministries. He has sidetracked our goals to be more about numbers than relationships. He has moved our eyes to be so focused on the few that show up that we forget about the others God has brought. The enemy continues to thwart our energy toward things that don't build, thereby leaving us in the same place year to year. Our ministries grow for a while then appear to become apathetic. All our best leaders quit or get married or move on into other parts of the church to serve. We continue the struggle and wonder if we should just quit. I mean, are we really making any difference?

Yes, leaders and pastors, you are making a difference. Your desire to show up on a cold morning to hear about leading your singles proves what God is doing through you. So let's not give up but instead continue on with the journey of growing your ministries the way Jesus did . . . by growing one by one.
Jesus, Single Like Me gives us an example of the importance of leading by discipling others. What is so inspiring to me is that he was single doing it. His singleness allowed him more time to pour into others. More time to pray and more time build relationships. Jesus had such a short time on this earth. He had to work quickly to show us how to do it so that we could continue the work he started.
The next day John was there again with two of his disciples. When he saw Jesus passing by, he said, "Look, the Lamb of God!" When the two disciples heard him say this, they followed Jesus. Turning around, Jesus saw them following and asked, "What do you want?"
They said, "Rabbi" (which means Teacher), "where are you staying?" "Come," he replied, "and you will see." So they went and saw where he was staying, and spent that day with him. It was about the tenth hour. Andrew, Simon Peter's brother, was one of the two who heard what John had said and who had followed Jesus. The first thing Andrew did was to find his brother Simon and tell him, "We have found the Messiah" (that is, the Christ). And he brought him to Jesus. Jesus looked at him and said, "You are Simon son of John. You will be called Cephas" (which, when translated, is Peter) (John 1:35-42).
Have something to say about this article? Leave your comment via Facebook below!