Make Every Opportunity a Defining Moment
Cliff Young, Crosswalk.com Contributing Writer
Thursday, March 25, 2010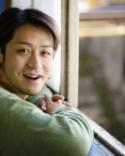 Moses could have lived comfortably in the desert with his family and not have confronted Pharaoh for the release of the Israelites (Exodus 5), but as a result of his obedience, Moses led his people to the "promised land."
The Lord said to him (Moses), "This is the land I promised on oath to Abraham, Isaac and Jacob when I said, "I will give it to your descendants." I have let you see it with your eyes, but you will not cross over into it. Moses was a hundred and twenty years old when he died, yet his eyes were not weak nor his strength gone (Deuteronomy 34:4-7).
David had all of the reasons in the world to sit back with the Israelite warriors instead of stepping up to face the Philistine Goliath alone (1 Samuel 17), yet, the young David was fearless and he triumphed.
The Lord said to you (David), "You will shepherd my people Israel, and you will become their ruler" (2 Samuel 5:2).
Ruth could have easily gone back to her home country following the death of her husband rather than join her mother-in-law in a foreign one (Ruth 1). Instead, she chose to follow and care for Naomi and God used her in a great way.
So Boaz took Ruth and she became his wife. Then he went to her, and the Lord enabled her to conceive, and she gave birth to a son. They named him Obed. He was the father of Jesse, the father of David (Ruth 3:13-17).
What would have happened had any of these people chose not to walk in faith, not to listen to the Lord, allowed fear to overtake them or remained in their "comfort zone"? All of their decisions changed the course of life as they knew it and for many others. As a consequence of stepping out in such a defining way, God was able to use each of them mightily because of their faith and trust in the Lord.
I recently read an article written by Jonathan Larson, a self-proclaimed atheist and University of Hawaii student. He says, "I practice faith in a very different way than any religious person would. I don't see the value in belief without any evidence. I see a lot of potential for harm in that, actually."
Mr. Larson does practice faith in a very different way—not believing without evidence is not faith! Yet many of us "Christians" live in that way every day. We want to see before we believe and we want to believe before we act.
Faith is being sure of what we hope for and certain of what we do not see (Hebrews 11:1).
You don't have to be an athlete on an international stage. You don't need to train your whole life for that one moment in time. The event doesn't have to be something where others will even notice or want to write about. We are presented with opportunities throughout our life to change, grow and impact others.
Oftentimes, the opportunity may seem to be impossible or unimaginable. The offer may seem ridiculous and absurd from a worldly perspective. Sometimes it will be accompanied by nervousness or fear. However, its timing will be amazingly perfect and come with little effort on your part.
Before the "Miracle on Ice" hockey game in 1980, U.S. Olympic Hockey Head Coach Herb Brooks told his players, "You were born to be a player. You were meant to be here. This moment is yours." What he told his players is not very different from what God tells us—we were created in His image (Genesis 1:27), given a number of gifts to be used for a specific purpose (Romans 12:6-8), and our time is now (1 Corinthians 7:29).

If we always wait to react based upon our own understanding, we may never take a step of faith, especially one of such importance. Don't allow your moments pass you by. Make all of your opportunities a defining moment.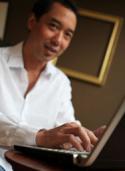 Cliff Young is a contributing writer to Sandlot Stories (ARose Books), as well as the monthly column, "He Said-She Said," in Crosswalk.com's Singles Channel. An architect and former youth worker, he now works with Christian musicians and consults for a number of Christian ministries. Got feedback? Send your comments and questions to CYdmg@yahoo.com.
**This article first published on March 25, 2010.




Have something to say about this article? Leave your comment via Facebook below!
advertise with us
Example: "Gen 1:1" "John 3" "Moses" "trust"
Advanced Search
Listen to Your Favorite Pastors