Make Time for Interruptions, Not Distractions
Cliff Young, Crosswalk.com Contributing Writer
Tuesday, May 29, 2012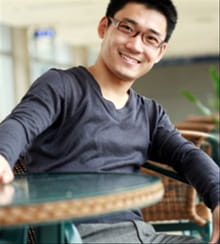 "Who touched me?" Jesus asked. When they all denied it, Peter said, "Master, the people are crowding and pressing against you." But Jesus said, "Someone touched me; I know that power has gone out from me." . . . Then he said to her, "Daughter, your faith has healed you. Go in peace" (Luke 8:45-48).
When Jesus saw her, he called her forward and said to her, "Woman, you are set free from your infirmity" (Luke 13:12).
Jesus stopped and ordered the man to be brought to him. When he came near, Jesus asked him, "What do you want me to do for you?" (Luke 18:40-41).
When Jesus reached the spot, he looked up and said to him, "Zacchaeus, come down immediately. I must stay at your house today" (Luke 19:5).
Jesus didn't have to identify and minister to these individuals, but he was able to because he made himself available to "divine interruptions." Many of us probably have similar chances to share the Gospel, encourage someone, show hospitality or impact others (or even meet someone new), but we don't because we distract ourselves.
Maybe that's part of the reason why Jesus commissioned his disciples to "Take nothing for the journey—no staff, no bag, no bread, no money, no extra tunic"(Luke 9:3), in order to be forced to seek others out, build relationships, ask for a place to stay, and live a life of faith.
As a single, it's almost too easy to go about our business, control our surroundings, avoid interacting with others and live a life of solitude within our own little world (and we wonder why we don't meet anyone new). However, God wants us to seek opportunities of doing good and push us outside of and beyond our "comfort zone" to build relationship and love on others.
As a result of our faithfulness, others will love on us.
Some friends of mine use the expression "Squirrel!" when one of us strays off on a tangent or is interrupted by something other than what we were discussing or involved with. This comes from the Disney movie Up where Dug (the dog) is talking to a couple of the main characters and his attention is immediately diverted to a passing squirrel.
In a similar way, this is how we should be—always on the lookout, always ready to react to a need, and always seeking opportunities for doing good.
"Opportunity!"
Be dressed and ready for service. (Luke 12:35).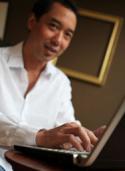 Cliff Young is a contributing writer to Sandlot Stories (ARose Books), as well as the monthly column, "He Said-She Said," in Crosswalk.com's Singles Channel. An architect and former youth worker, he now works with Christian musicians and consults for a number of Christian ministries. Got feedback? Send your comments and questions to cydmg@yahoo.com.
Have something to say about this article? Leave your comment via Facebook below!
advertise with us
Example: "Gen 1:1" "John 3" "Moses" "trust"
Advanced Search
Listen to Your Favorite Pastors