Making a "Good" Choice or a "God" Choice
Thursday, February 03, 2005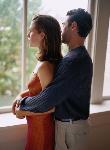 God's favor was not lost on Hudson Taylor.  In China, he eventually met and immediately fell in love with twenty-year-old Maria Dyer, the much-admired daughter of prestigious missionary parents.  They had an uncommonly happy marriage because they shared a deep passion to evangelize China even at a great personal sacrifice.
Seven years before his marriage to Maria and after his breakup with his fiancée, Taylor made a God choice that was painful and agonizing at the time.  "What can I do?" he wrote to his sister.  "I know I love her.  To go to China  without her would make the world a blank."3  Instead of the "blank" life Taylor feared – the life we all fear – God brought purpose to his pain and honored his sacrifice.  Even though it may have felt like a long wait, God was in the waiting.  And so it is with us.
Permissive Will or Perfect Will
When we decide on our own that we are very compatible or totally in love with another person and therefore refuse to seek or wait for God's instruction, He will allow us to choose the good – His permissive will.  But we will miss the best – His perfect will.  The problem is that things don't work right when we are in only the permissive will of God (1 Corinthians 6:12). 
I recently heard Christian author Elisabeth Elliot tell a story on her radio show that reminded me of the difference between God's permissive will and His perfect will.  It was about a young girl named Katherine who was leaving for school.
"Katherine," said the young girl's mother.  "Don't leave without your galoshes."

"Oh, Mother, please don't stop me now or I'll be late for school.  Besides, I hate wearing those galoshes."

"It snowed all night and you're going to need them," her mother said.

"Please, just leave me alone and let me go.  Can't I just have my way for once?"

"This time you will," her mother said.
And so it is with us.  We sometimes find that because of our own decisions we end up walking home in the slush without our galoshes.
When King Hezekiah became "mortally ill" (2 Kings 20), the prophet Isaiah came to him with the pronouncement that the king would not recover and needed to set his affairs in order and prepare to die.  The Bible says that Hezekiah wept bitterly and pleaded with the Lord to spare his life.  During a century-long period of Judah's history, Hezekiah had been the only king faithful to God.  In response to the prayerful petition of a faithful servant, God gave Hezekiah his way and let him live fifteen more years.
Do you see the resemblance between Hezekiah's story and the story of the little girl and her mother?  Both of them had their minds made up and pleaded to have their way.  Out of love, both were permitted their choices.  If we followed Katherine to school, we'd probably see that she did indeed walk home in the slush.  As for Hezekiah, his actions after his recovery offended God and brought His anger down upon him and Judah.  Even worse, he fathered a son who eventually became Judah's worst and longest reigning king. When Isaiah came with the pronouncement of Hezekiah's death, it truly would have been better for everyone if Hezekiah had unselfishly fit his life into God's perfect plan.
Putting God in the Center
In his popular workbook, "Experiencing God," Henry Blackaby suggests we "find out where God is working and join Him there."  We, on the other hand, are more likely to say, "God, here's the person I want to marry.  Will You bless us?"  The difference is the approach.  One approach puts God at the center while the other puts ourselves at the center.  When we make choices independent of God and then ask for His blessing, we're asking God to approve an idea that originated with us, not Him.
Have something to say about this article? Leave your comment via Facebook below!
advertise with us
Example: "Gen 1:1" "John 3" "Moses" "trust"
Advanced Search