Marriage Is Just a Piece of Paper - Part 1
Lakita Garth, Author
Monday, June 25, 2007

"In 1930, married couples accounted for 84 percent of households in the U.S. By 1990, that number had declined to about 56 percent. In 2005, it slipped to 49 percent." — U.S. Census American Community Survey1
The idea that living together before marriage is an equally beneficial or even better option than marriage is flat wrong. This may come across to some as an arrogant statement, but facts—like a DNA paternity test—don't lie. Since the 1970s, marriages that began with cohabitation have skyrocketed from 10 percent to 56 percent.
Recent surveys of men and women show that the majority of single young adults in metropolitan cities favor cohabitation before marriage. Almost 60 percent of high school seniors agreed with the statement, "It is usually a good idea for a couple to live together before getting married in order to find out whether they really get along."2 This lie in truth's clothing couldn't be farther from the truth. Research shows that cohabitation does not lead to increased or even equal satisfaction or stability once a couple gets married. Compared to marriage, cohabitation creates disadvantages for individuals, couples and children.3
"It's the legacy of the Boomers that has finally caused this tipping point. Certainly later generations have followed in Boomer footsteps, with high levels of living together before marriage and more flexible lifestyles. But the Boomers were the trailblazers, once again rebelling against a norm their parents epitomized … This would seem to close the book on the Ozzie and Harriet era that characterized much of the last century." — William H. Frey, demographer, Brookings Institute4
Our culture has developed such a cynicism toward marriage that it's no wonder the majority of people I talk to in my peer group say that they no longer value marriage. Yet I have found that they don't necessarily hate marriage or find it undesirable. If the truth be told, they have a secret fantasy to find a "happily ever after" kind of love, but they don't know where to find it or how to keep it, and question if it really exists in the first place. A close friend of mine idolizes marriage yet lives with his significant other, lamenting that he'll probably never find his soul mate. He says, "I'm not afraid of marriage. I'm just terrified of divorce."
"For the first time in our nation's history, marriage has become a minority status." — U.S. Census American Community Survey5
I can understand why some of my peers may be gun-shy or resistant toward the concept, especially when the adults in their lives have had less than exemplary marriages. The majority of people my age and younger will be casualties of divorced parents or will be raised by a single parent who never married. I know that if I didn't have my grandparents as role models, the only example of marriage I would have had would have been tired reruns of The Brady Bunch—and how real is that?
Next up … let's take a look at why people choose living together over marriage, explore why cohabitating doesn't work and consider the better alternative: marriage.


---
1SamRoberts, "To Be Married Means to Be Outnumbered," New York Times, October 15, 2006.
2J.G. Bachman, L.D. Johnston and P.M. O'Malley, Monitoring the Future: Questionnaire Responses from the Nation's High School Seniors, 2000.
3Nock, 1996; Brown and Booth, 1996 and Linda J. Waite and Kara Joyner, "Emotional and Physical Satisfaction with Sex in Married, Cohabiting, and Dating Sexual Unions: Do Men and Women Differ?" cited in Edward O. Laumann and Robert T. Michaels, eds., Sex, Love, and Health in America (Chicago, IL: University of Chicago Press, 2001), pp.239-269, Judith Treas and Deirdre Giesen, "Sexual Infidelity Among Married and Cohabiting Americans," Journal of Marriage and the Family, 2000, 62, pp. 48-60. Renate Forste and Koray Tanfer, "Sexual Exclusivity Among Dating, Cohabiting, and Married Women," Journal of Marriage and the Family, 1996, 58, pp. 33-47. Paul R. Amato and Alan Booth, A Generation at Risk (Cambridge, MA: Harvard University Press, 1997), Table 4-2, P. 258.
4Sam Roberts, "To Be Married Means to Be Outnumbered," New York Times, October 15, 2006.
5Ibid.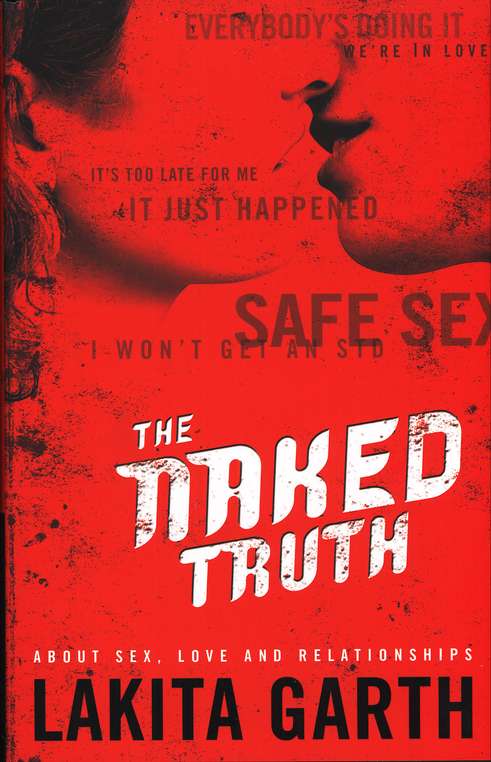 From The Naked Truth, © 2007 by Lakita Garth. Published by Regal Books, www.regalbooks.com. Used by permission. All rights reserved.

Lakita Garth is a social commentator, media consultant and professional entertainer in Los Angeles. As a highly sought-after abstinence speaker, she has talked with millions of teenagers through motivational assemblies across the United States and internationally. She has also testified before the U.S. Surgeon General and the U.S. Senate on teen pregnancy prevention, and serves on the executive board of The National Abstinence Clearinghouse. Garth, a runner-up to Miss Black America, has appeared in numerous commercials and television shows, including MTV and BET.

Have something to say about this article? Leave your comment via Facebook below!
advertise with us
Example: "Gen 1:1" "John 3" "Moses" "trust"
Advanced Search
Listen to Your Favorite Pastors