Our Common Sorrow
Hudson Russell Davis, Crosswalk.com Contributing Writer
Thursday, June 26, 2008

Be a safe harbor for hurting hearts. Paul writes, "Carry each other's burdens, and in this way you will fulfill the law of Christ" (Gal. 6:2). You may find the comfort you have enjoyed here—in knowing my heart—closer than expected. Perhaps someone near you is waiting for you to break the silence and live by honesty. It is the surest turn in our healing to understand that we are not alone, that we share a common sorrow, a common longing, which is not our own private nightmare.
It is the Enemy's greatest tool to cripple us, to isolate us in our loneliness. He then attempts to convince us that all the whispers and all the laughter is about us—that we are diseased or damaged and that everyone we meet knows it. But it is not true. He is a liar and the Father of Lies. There is no truth in him (John 8:44). Our greatest weapon is the faith we have been given in a God who loved us enough to rescue us "while we were still sinners" (Rom. 5:8). Our greatest weapon against the isolation is to confess both our love of God and our genuine longing to a living, breathing, person who can touch us and restore us in love.
Beware! Not everyone loves honesty. Those who have already given up hope will not want their memories stirred, will not want the embers poked. They fear disappointment. I fear disappointment. For some, who have found peace in simple answers, the complexity of a real God who acts in ways we do not understand and cannot explain will be too much. But if ever the Christian community is to rise above the charge of "hypocrite" we must come out of the shadows and honestly state that we are content but not satisfied.
Here, I will start: "Hi. My name is Hudson and I am lonely."
Now you. ...

Some have asked me what has influenced my mindset and with certainty the most influential book I read on Loneliness was Tim Hansel's book Through the Wilderness of Loneliness. I believe it has a new title now but it shaped not only my thinking but also my writing. He is honest, profound, and more focused on directing us towards God than offering a fix or way out of singleness. Check it out. (Tim Hansel, Through the Wilderness of Loneliness (Elgin, Illinois: David C. Cook Publishing Co., 1991).
— Hudson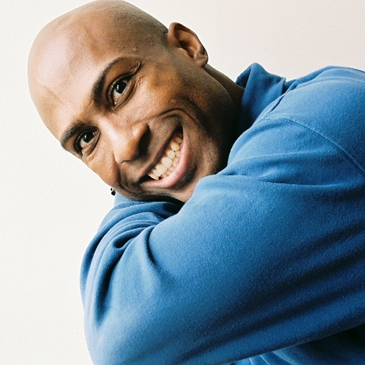 Hudson Russell Davis was born on a small Island in the West Indies called Dominica, and this is only one reason he does not like cold weather and loves guava. He is a graduate of James Madison University with a B.A. in Graphic Design and earned a Masters in Theology from Dallas Theological Seminary. Currently he is a Ph.D. candidate at Saint Louis University studying historical theology. Hudson has worked as a graphic artist and worship leader but expresses himself through poetry, prose, photography, and music. His activities are just about anything outdoors, but tennis is his current passion.
Got feedback? Send your comments and questions to Hudson at hudsondavis@streamsinthewilderness.com. If you don't hear back within a few days' time, please try again. Hudson would like to respond to all reader feedback.
Have something to say about this article? Leave your comment via Facebook below!
advertise with us
Example: "Gen 1:1" "John 3" "Moses" "trust"
Advanced Search
Listen to Your Favorite Pastors