Reaching Out on Valentine's Day
Carolyn McCulley, Author & Contributing Writer
Monday, February 07, 2005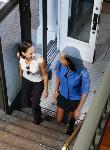 To encounter loneliness through the eyes of faith is to see opportunities to minister love. Grace translates singleness into outreach. There are plenty of people on Valentine's Day or other holidays, parties or weddings — single and married — who need someone to carry God's love to them. With this perspective, let's resolve when we next feel lonely or awkward, to use those emotions to remind us that others nearby may be feeling the same way. As Proverbs 31:20 says about the woman of noble character: "She opens her hand to the poor and reaches out her hands to the needy." There are three spiritual benefits to serving the poor and needy around us: 1) it glorifies God and blesses others, 2) it builds our local churches, and 3) it's a great antidote to self-pity. 
This is also a convicting verse because we can't overlook its importance in our witness to a watching world. James 2:14-20 (ESV) is point-blank about the implications of faith without good works:
What good is it, my brothers, if someone says he has faith but does not have works? Can that faith save him?  If a brother or sister is poorly clothed and lacking in daily food, and one of you says to them, "Go in peace, be warmed and filled," without giving them the things needed for the body, what good is that? So also faith by itself, if it does not have works, is dead. But someone will say, "You have faith and I have works." Show me your faith apart from your works, and I will show you my faith by my works.  You believe that God is one; you do well. Even the demons believe — and shudder!  Do you want to be shown, you foolish person, that faith apart from works is useless? 
When the early church was faithful to the Scriptural mandate to give generously to those in need, unbelievers were drawn to them. Concluding a section about the church's giving, Acts 5:14 says, "And more than ever believers were added to the Lord, multitudes of both men and women." May this be true in our own churches! As author and professor Donald Whitney writes: "The goal of each of us should be to serve in the church in such a way that it is stronger because we are there."
More importantly, when we care for the poor and needy, we are serving Christ Himself. This is the lesson Jesus taught his disciples on the Mount of Olives (Matthew 25:34-40):
Then the King will say to those on his right, 'Come, you who are blessed by my Father, inherit the kingdom prepared for you from the foundation of the world.  For I was hungry and you gave me food, I was thirsty and you gave me drink, I was a stranger and you welcomed me, I was naked and you clothed me, I was sick and you visited me, I was in prison and you came to me.' Then the righteous will answer him, saying, 'Lord, when did we see you hungry and feed you, or thirsty and give you drink?  And when did we see you a stranger and welcome you, or naked and clothe you?  And when did we see you sick or in prison and visit you?'  And the King will answer them, 'Truly, I say to you, as you did it to one of the least of these my brothers, you did it to me.'
What a sweet commendation from the One who gives us the grace and ability to do these righteous acts in His name! May the promise of such words from our Savior make us known as disciples like Dorcas, a woman commended as being "full of good works and acts of charity" (Acts 9:36).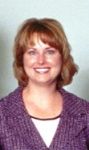 Carolyn McCulley is a freelance writer who is active in the singles ministry of her church, Covenant Life Church. She also works for Sovereign Grace Ministries as the media specialist. This column is part of a series adapted for Crosswalk from "Did I Kiss Marriage Goodbye? Trusting God with a Hope Deferred" (Crossway, 2004) by Carolyn McCulley © 2004. (Used by permission of Crossway Books, a division of Good News Publishers, Wheaton, IL 60187, www.gnpcb.org.) The book is addressed to single women, but male readers are still welcome to learn more about their sisters in Christ. For more information or to send feedback, visit her website at www.carolynmcculley.com.
Have something to say about this article? Leave your comment via Facebook below!
advertise with us
Example: "Gen 1:1" "John 3" "Moses" "trust"
Advanced Search
Listen to Your Favorite Pastors