Rest . . . and That's an Order
Susan Ellingburg, Crosswalk.com Contributing Writer
Thursday, July 14, 2011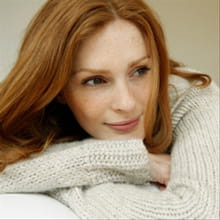 Social rest is when you relax and rejuvenate through connection with others. Hebrews 10:25 tells us ". . . you should meet together and encourage each other." This is more restful for some than others, depending on whether you're inclined to be more of a party animal or a hermit, but everyone needs social interaction and connectedness. Besides, "Social rest can also improve your ability to stay healthy, prevent heart disease, stroke, and cancer, giving you a much better shot at a long, healthy life."[ii]
Spiritual rest is defined as "the practice of connecting with things larger and greater than ourselves."[iii] Meditating on Scripture falls into this category. So does prayer, with the added bonus that Jesus actually promised to give rest to all "who are tired and have heavy loads" and come to him. (Matthew 11:28) In fact, the Bible frequently mentions rest as a gift from God, so why do we so often feel guilty about accepting and enjoying that gift? You efficient types might take note that going to a church service or Bible study is a two-fer—done properly, you could experience social and spiritual rest at the same time.
Physical rest is the last and most obvious type of rest. Deep breathing, the mountain pose practiced in exercise classes, hot baths, and naps are all suggestions to relax the body and calm the mind. (Why is it, I wonder, that when we're in pre-school they make us take naps when we don't want to and when we're adults and crave naps they won't let us?) Don't discount the importance of physical rest: recent news reports have been full of near misses due to air traffic controllers sleeping on the job and, according to AAA Foundation for Traffic Safety, one in six fatal car crashes involves a drowsy driver.[iv]
With so many options to choose from, it probably behooves us to shoot for a balanced diet of restful activities. If in doubt about where to start, I'd opt for spiritual rest and "connect with something greater" by asking God what to do next. Rest was his idea to begin with; he's probably got some great ideas about how to go about it.
Day of Rest
Determining when exactly "Sabbath" falls on the calendar can vary widely depending on one's tradition and/or doctrine. My personal feeling is too much emphasis on a specific day of the week feels a little pharisaical, but it's your call. Whether you choose to rest on Saturday, Sunday, or another day to be named later, the point is that it needs to be done. God didn't give Moses the "Ten Suggestions," you know. So let's get out there and . . . rest.

---
[i] Edlund, Matthew (2010). The Power of Rest: Why Sleep Alone Is Not Enough. A 30-Day Plan to Reset Your Body. Harper Collins, Inc. Kindle Edition
[ii] ibid
Have something to say about this article? Leave your comment via Facebook below!
advertise with us
Example: "Gen 1:1" "John 3" "Moses" "trust"
Advanced Search
Listen to Your Favorite Pastors